« Communist Party USA Says Reelecting Comrade Obama Is "Absolutely Essential" | Main | Obama Silent for 15 days about the Fires in Colorado, then ONLY Responds when WH Press Sec. Jay Carney is asked about it »
June 28, 2012
Holder Contempt Resolution Debate & Votes - FAST & FURIOUS: WATCH LIVE
Obama Briefed Calderon on Fast and Furious
President Obama detailed the plans behind Fast and Furious to Mexican President Felipe Calderón. During a joint press conference in April 2009, Calderón specifically mentions reviewing the flows of gun traffic (tracking) from the United States to Mexico.
President Calderón: President Obama has made recent decisions in the last few weeks, and we value them and appreciate them -- for example, to reinforce the operational capability of U.S. border agencies in order to comply with this legislation and with other laws, in order to review the flows of entry not only into the United States, but also the outgoing flows, outgoing from the U.S., to make sure that there is no illicit money, in strict compliance with United States legislation. I think these are very important steps.
TODAY !!

WASHINGTON, DC –House Republican Leadership has announced that on Thursday, June 28 the full U.S. House of Representatives will consider a resolution to hold Attorney General Eric Holder in contempt of Congress for refusing to comply with a Congressional subpoena for documents related to Operation Fast and Furious.

Last Wednesday, the House Committee on Oversight and Government Reform advanced a report recommending the full House find Attorney General Holder in contempt by a vote of 23-17. The contempt proceedings will be webcast atFastAndFuriousInvestigation.com. The site includes key documents and media so that taxpayers can get the facts on the gunwalking program and Congressional investigation as they watch the House debate.

Click Here to Watch the House Debate the Holder Contempt Resolution

.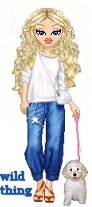 Wild Thing's comment..............

IMO Obama knew all along, he should be held accountable as well.

This is a big day today....between this vote regarding Erick Holder and the Supreme Court decision on Obamacare.
Posted by Wild Thing at June 28, 2012 02:50 AM
---