« WHAT???? " Could another stimulus fix economic problems? "... | Main | MSNBC Ed Schultz Reacts To Gov. Scott Win Last Night »
June 06, 2012
CNN Chris Matthews Not 100% Happy With Obama
Appearing this morning on Morning Joe, Chris Matthews, the host of MSNBC's Hardball, said of the decision to deny the Keystone XL Pipeline project that President Obama "made a mistake on that." Matthews lamented that the Keystone project is a "good job-creation program" that would bring "tangible construction jobs" to the United States, but with President Obama still blocking the pipeline, "we just know the benefit was kissed goodbye to."

With millions of Americans out of work, the shovel-ready Keystone XL Pipeline and the tens of thousands of jobs it would generate is at the top of Congress' To Do List. House Republicans have passed more than 30 jobs bills, including many such as expedited approval of the Keystone XL pipeline to expand energy access and production. Our Plan for America's Job Creators is a step in the right direction to support both energy security and economic security.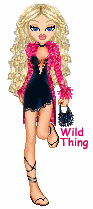 Wild Thing's comment.......
What happened to all the tingles for Obama he had. This was probably just a weak moment for Chris to say this. hahahaha I doubt he has given up being a big fan of Obama.
Posted by Wild Thing at June 6, 2012 02:45 AM
---
Comments
I guess the tingle up his leg become a wet trickle down his leg.
Posted by: TomR, armed in Texas at June 6, 2012 12:20 PM
---
And TomR, I'll bet he had to change his Depends as well.
Posted by: cuchieddie (on Obamba's Hit List) at June 6, 2012 03:55 PM
---