« Steny Hoyer: "Bill Clinton Was Correct" When He Defended Romney's Work At Bain From Obama's Attacks | Main | Cross-country walk to remember fallen soldiers »
June 03, 2012
CNN (and Piers Morgan) In Audience Crisis
Stories aren't the only thing that high-profile studio anchors at CNN apparently know how to break. Judging by the latest TV ratings, they also seem to be uncannily successful at destroying the loyalty of viewers.
Figures from ratings agency Nielsen show that America's most famous rolling news brand has just experienced its worst month for almost 20 years, parting company with more than 50 per cent of its audience in 12 months. The development follows years of unrelenting decline for the network, which pioneered 24-hour news in the 1980s, and was for years the top-rated news channel. It has in recent years suffered intense competition from Fox News and MSNBC, which both now outperform it in almost every time slot.
(snipet)
May saw CNN's average audience fall to 388,000, of which a mere 113,000 are adults in the 25-54 age bracket that advertisers covet. The figures represent an exponential increase in the rate of decline for the channel, which is also undermined by the internet's rise in popularity as a breaking news source.

For complete write up you can click and go here.....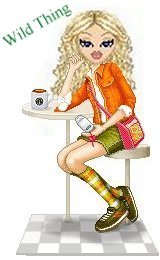 Wild Thing's comment......

If CNN would return to giving the news like it did when it began and cut way back on their being a propaganda machine for Obama and the left, their ratings would improve. But so far they are not willing to do that. FOX better learn from CNN's mistakes too, because they have been hiring some far left commenters and it is not a good thing to see happening.
Over at FOX News.........Megyn Kelly is good, The Five at 5:00 is also a good show and mostly Republicans. There are some other good timei slots on FOX, but I just hope like I said that they keep learning from the mistakes of CNN and especially for the wost of all MSNBC.
Posted by Wild Thing at June 3, 2012 04:47 AM
---
Comments
I really wish that all news outlets would report only the news, not opinions. Maybe regular segments or separate channels with stated slants to the news. Like blogs. That would be all right. But, I wish there was somewhere to go to see just pure news without bias editing. Guess that is up to us to figure out.
Posted by: TomR, armed in Texas at June 3, 2012 02:50 PM
---