« GOP Rep. Steve King, Allen West and Sheriff Joe Respond To Obama's Breaking Our Iimmigration Laws | Main | Obama In Panic Mode and Desperate for Votes Announces No More Immigration Laws for the ILLEGALS under 30 Then He Snaps At Reporter »
June 16, 2012
Charles Krauthammer: Obama's Immigration Policy Is "Out-And-Out Lawlessness"
Please CLICK HERE TO SEE THE VIDEO......Thank you.
"Beyond the pandering, beyond the politics, beyond the process is simple constitutional decency. This is out-and-out lawlessness. You had a clip of the president himself say months ago 'I cannot do this on my own because there are laws on the books.' Well, I have news for the president: The laws remain on the books, they haven't changed," syndicated columnist Charles Krauthammer said on "FOX News" tonight.
"He proposed the DREAM Act of which the executive order is a variation. He proposed a DREAM Act. The Congress said no. The Congress is the one who makes the laws. What the administration does is it administers law. And in fact, what it's pretending to do is to use discretion, that's what the Homeland Security Secretary said," Dr. Krauthammer said.
"This is not discretion," he said. "Discretion is when you treat it on a one-by-one basis on the grounds of extenuating circumstances. This is the declaration of a whole new set of criteria, which is essentially resurrecting the legislation that the Congress has said no to."
"And I think this is not how you run a constitutional Republic. This ought to be in the hands of Congress, and it is an end-run. What's ironic of course is for eight years, the Democrats have been screaming about the imperial presidency with the Bush administration, the nonsense about the unitary executive. This is out-and-out lawlessness. This is not how you govern. And I think that's the first issue that should be on the table," Krauthammer concluded.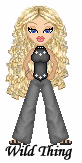 Wild Thing's comment...........
Charles again is sooooo good.
Posted by Wild Thing at June 16, 2012 04:50 AM
---