« Fantastic Rep. Trey Gowdy a Hero and Warrior for Truth and America | Main | LMAO....Sheila Jackson Lee blames Bush admin for Fast and Furious »
June 21, 2012
Cavuto To MSNBC: "Lean Forward--Bend Over!" You "Condescending, Sanctimonious, Horses' Asses"

.
MSNBC's Lawrence O'Donnell Mocks Ann Romney For Riding Horses To Combat Her Multiple Sclerosis… ( THIS video is the reason Neil Cavuto spoke up and told them off )
.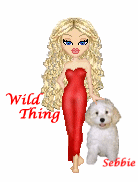 Wild Thing's comment............

Good for Neil, they have been so horrible over at MSNBC. Another jerk over there Martin Bashir is another one. He played a video the day and said this is Romney's bus tour and the bus is blowing up. Really sick people.
Posted by Wild Thing at June 21, 2012 12:50 AM
---
Comments
Lawrence O'Donnell just proved himself to be a horses ass. A little research on his part could have been very enlightening to a fool like him.
I didn't know horseback riding was a wealthy persons sport? I never realized all those folks I know who own and ride horses are wealthy.
Posted by: BobF at June 21, 2012 09:38 AM
---
Bob, it could be something about being close to animals. Like how they are finding having a pet helps a lot with Veterans with PTSD.
Posted by: Wild Thing at June 22, 2012 01:42 AM
---