« Marco Rubio's Story Gets Long Standing O at Romney Rally in Florida | Main | Government Report: As A Result Of Obamacare Health Care Spending Will Be $478 Billion Higher Over Next Decade »
June 13, 2012
A Must See Video! Cornyn Scorches Atty Gen Holder During Senate Hearing & Tells Him To Resign !
Senator John Cornyn, (R-TX) called on Attorney General Eric Holder to resign during a Senate Judiciary Committee hearing today in Washington. CORNYN: You've violated the public trust in my view by failing to perform the duties of your office. So, Mr. Attorney General it is with more sorrow than with regret and anger that I would say you leave me with no alternative but to join those who call on you to resign your office…
HOLDER: Senator, with all due respect there is so much wrong with the premises that you started your statement with it's almost breathtaking in its inaccuracy…The desire here is not for an accommodation but for political point-making and that is the kind of thing that you and your side have the ability to do if that's what you want to do, but it's that what turns people off about Washington, while we have serious problems we're still involved with this political gamesmanship.

.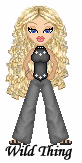 Wild Thing's comment ..............

Great comment by the Senator.

Posted by Wild Thing at June 13, 2012 12:47 AM
---
Comments
Holder is one arrogant SOB.
Posted by: BobF at June 13, 2012 07:32 AM
---
Sen Cornyn occassionaly disappoints us conservative Texans, but overall he practices conservative policies pretty well. This is a good deserved scolding of Holder by Cornyn. I think Holder's/obama's armor is being chipped away now at a pretty fast clip. They are no longer immune from criticism, accusations and investigation. Maybe by November 6 they will be on the run.
The Senate is our(conservatives) weak link in Congress. It is great to see some energetic counterfire coming from that body. I would like to see Cornyn replace McConnell.
Posted by: TomR, armed in Texas at June 13, 2012 02:59 PM
---
Bob, he sure is, I would love for them to walk him out in handcuffs and stick him in jail.
Posted by: Wild Thing at June 14, 2012 01:47 AM
---
Tom, thank you for adding that. And I agree withyou about Cornyn too.
Posted by: Wild Thing at June 14, 2012 01:51 AM
---