« Mitt Romney is Brilliant ...Compliments Bill Clinton vs. Obama LOL a Must See Video | Main | Mitt Romney Responds to President Obama's Support of Gay Marriage ~ GREAT Response by Mitt »
May 09, 2012
Yesterday 42% of West Virginia Democrats Pick Federal Prison Inmate Over Obama in Primary
Yesterday 42% of West Virginia Democrats Pick Federal Prison Inmate Over Obama in Primary
Barack Obama is soooo unpopular that a Texas inmate just won 42% of the votes in the West Virginia Democratic presidential primary.
Just how unpopular is President Barack Obama in some parts of the country? Enough that a man in prison in Texas is getting 4 out of 10 votes in West Virginia's Democratic presidential primary.
The inmate, Keith Judd, is serving time at the Beaumont Federal Correctional Institution in Texas for making threats at the University of New Mexico in 1999.
Voters in other states showed their displeasure with Obama in Democratic primaries last March.
In Oklahoma, anti-abortion protestor Randall Terry got 18 percent of the primary vote. A lawyer from Tennessee, John Wolfe, pulled nearly 18,000 votes in the Louisiana primary.
Judd won at least eight counties in West Virginia tonight: In the Democrat Primary, Judd beat President Obama in the following eight counties: Hardy, Logan, Mingo, Webster, Wyoming, Boone, Clay and Gilmer.
.
Felon beats Obama in several West Virginia counties
A Texas felon is currently giving President Obama a run for his money in the West Virginia Democratic primary, beating Obama in several counties and winning enough of the vote to be eligible for at least one delegate at the convention, according to the Associated Press.
Perennial candidate Keith Russell Judd, currently serving 210 months in a federal prison, is currently pulling down 40 percent of the vote to Obama's 60 percent, with more than 90 percent of the vote reported.
Judd has caused problems in other elections as well. In 2008, Idaho Democrats were peeved Judd qualified for the ballot, with one Democratic official calling him a "yahoo prisoner in Texas."
It's not the first time that Democratic primary voters have sent a message of disapproval to Obama — the president lost 15 Oklahoma counties to anti-abortion activist Randall Terry in the March primary.

Obama is hardly popular in West Virginia — he lost the state to both Hillary Clinton and John McCain, in the primary and general election respectively. The state's Democratic governor and senator have both so far declined to endorse Obama for reelection.
.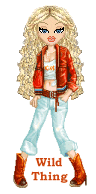 Wild Thing's comment........
OMG LOL Can you imagine how this makes Obama feel. heh heh
Posted by Wild Thing at May 9, 2012 04:55 AM
---
Comments
West Virginians are still clinging to their Bibles and Guns, and their hate for Barack Obama---thats great.
Posted by: Ron Russell at May 9, 2012 02:51 PM
---