« American Soldier Reunited With Puppy He Saved From Torture In Afghanistan | Main | LTC Rep. Allen West is Fantastic!!! »
May 30, 2012
Trump Blasts Wolf Blitzer – Takes Shot at CNN's Ratings As Well
Donald Trump took a swipe at CNN's ratings following an intense exchange with Wolf Blitzer.
Donald Trump immediately attacked Wolf after his very biased introduction.
Trump to Blitzer: "Report Obama Birth Accurately and CNN Might Get Better Ratings"
Donald Trump took a shot at CNN's low ratings during a fiery exchange with Wolf Blitzer this afternoon, in which the two men called one another "ridiculous."
During a phone interview from Las Vegas, Trump defended his ongoing claims that Obama may not have been born in the United States, a charge that Mitt Romney has sought to distance himself from even as he courts Trump's support.
"Many people do not think [his birth certificate] was authentic," Trump said. "Frankly, if you would report it accurately, you would probably get better ratings than you're getting."
Later in the segment, Trump accused Blitzer and CNN of covering the birtherism charge "because you feel its probably going to get a few more people watching your station, which they're probably not doing."
CNN has indeed been struggling in the cable news ratings race — and rather publicly of late. Earlier this month, the network experienced its lowest weekday primetime ratings in 20 years, averaging just 395,000 viewers for Anderson Cooper's "AC360" and "Piers Morgan Tonight."
Fox News averaged 2,049,000 viewers and MSNBC averaged 783,000 viewers during that same period.
.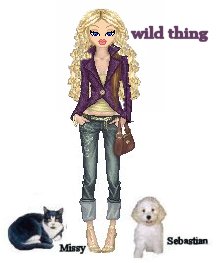 Wild Thing's comment........
heh heh ha ha ho ho...good for Trump. CNN and all the media deserve to be brought down many notches, with the way they lied and hide information and protected Obama and helped him win the election in 2008.
Posted by Wild Thing at May 30, 2012 12:45 AM
---
Comments
My son was born in England. Back in New York, his grandparents contacted their local paper and run a birth announcement in their local paper. Does that mean my son was born in New York?
Posted by: BobF at May 30, 2012 07:39 AM
---
Bob, good point, thank you for sharing about your son and in comparison to this.
Posted by: Wild Thing at May 31, 2012 04:06 AM
---