« Obama Joins With French Socialist Leader at G8 – Urges More European Stimulus Spending | Main | Lockerbie Bomber Megrahi Dies in Libya (Video) GOOD! »
May 21, 2012
SICKO High School Teacher Goes Ballistic on Student Who Asked the Wrong Question About Obama

After reviewing a video in which a North Rowan High School teacher tells a student he can be arrested for speaking ill of President Barack Obama, the Rowan-Salisbury School System said it can be a learning experience.
Meanwhile, an expert on politics at Catawba College says the social studies teacher just doesn't have her facts straight when she insists speaking your mind about a president can get you charged with a criminal offense.
Although two students provided the name of the teacher, the Post is not publishing it because officials within the school system would not confirm her identity and she could not be reached for comment.
The video captures audio of the dispute but does not show the teacher or anyone else. It appears to have been shot with a phone or other device as the camera pointed at the ceiling the entire time.
Rowan-Salisbury spokeswoman Rita Foil confirmed the teacher is still employed with the district and has not been suspended for disciplinary reasons. Foil emailed this statement to a Post reporter Friday on behalf of the school system:
"The Rowan-Salisbury School System expects all students and employees to be respectful in the school environment and for all teachers to maintain their professionalism in the classroom. This incident should serve as an education for all teachers to stop and reflect on their interaction with students.
"Due to personnel and student confidentiality, we cannot discuss the matter publicly."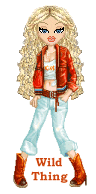 Wild Thing's comment.........
What a horrible teacher.

Posted by Wild Thing at May 21, 2012 12:47 AM
---
Comments
The kids got more common sense and knowledge that the so-called teacher. Maybe she'll make the kids due the Obama chant and march next.

Posted by: BobF at May 21, 2012 07:15 AM
---
What do you want to bet that, as a result of this, that the only thing that the school district and many others will do is, to not allow any recording devices, either visual or auditory, in the classrooms.
That my friends, is how the problem will be solved.
As far as the teacher goes, after a couple of 'tsk,tsk moments', she is no doubt getting, 'high fives', from many of her colleagues and of course the union leadership.
Any wonder that the enrollment in public schools is dropping? No wonder folks are opting to pay a lot of money to send their kids to private schools, or to Home Teach.
Just for your information, I was a Teacher for 37 years.
Posted by: Sean at May 21, 2012 10:24 AM
---
Sadly this is not surprising to me. Twenty odd years ago I had a high school substitute teacher as an apartment neighbor. She was a very opinionated and unpleasant Black lady. I do not know what subjects she taught. She had absolutely no command of proper English. It was blatantly evident not only in the way she spoke but also in the way she wrote. Another thing evident was her racism. She would stop any neighbor she caught outside and ask for a cigarette or a "loan". She always tried to start a conversation which she would then turn into a debate and a confrontation often involving accusations of racism from her. She ran for mayor of a very large city but was disqualified for refusing to follow rules. The teacher on this tape sounds just about like my neighbor. Both sound exactly like the female members of the Congressional Black Caucus(Maxine Waters, Barbara Lee, Shelia Jackson Lee).
Posted by: TomR, armed in Texas at May 21, 2012 11:05 AM
---
Great input, thank you so much.
Sean that is fantastic, wow 37 years. I wish we had more teachers today like the good ones when I was growing up. I can only think of one teacher that was not good at her vocation.
Posted by: Wild Thing at May 22, 2012 03:28 AM
---