« Armed Forces Day Is May 19, 2012 | Main | Wonderful Marco Rubio on Obama: "We have Not Seen Such a Divisive Figure in Modern American History" – Video »
May 20, 2012
Salute To Vietnam Veterans ~ Awesome Video and Speech!
.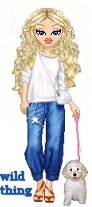 Wild Thing's comment.......
I know this is long but it is soooooo good. I posted it on Facebook as well so you might have seen it there.
Thank you to our awesome Vietnam Veterans. To all our Veterans and our troops today.....thank you too.
Posted by Wild Thing at May 20, 2012 02:47 AM
---
Comments
Posted by: cuchieddie (on Obamba's Hit List) at May 20, 2012 09:48 AM
---
Lots of good statements in that speech.
Something that sticks in my craw is the attitude some of the veterans organizations had toward returning Vietnam vets. Some claims they made were that we had not fought a real war, had not won and were mostly adolescent drug addicts. This was not the majority of older vets speaking, but it was an underlining attitude of their mainline organizations. Then they wondered why Vietnam vets were reluctant to join their groups.
A result of this was that Vietnam vets said "never again". And so we built our own memorial, demanded upgrades to the VA system and after the first Gulf War made sure all returning war vets got a heartfelt welcome home. So many of the great organizations now serving Gulf War, Panama and Granada, and Afghan and Iraq War vets had Vietnam vets leading the way. Rolling Thunder, Patriot Guard Riders, enthusiastic welcoming groups at airports, etc. These all have Vietnam vets at their core and I am proud of that.
I am absolutely sure that the younger war vets from our latest wars will carry on this "never again" mission.
Posted by: TomR,armed in Texas at May 20, 2012 01:34 PM
---
Hi cuchieddie, I am so glad you got to watch it.
Posted by: Wild Thing at May 20, 2012 07:23 PM
---
Tom, beautifully said, thank you. I agree, it seems sometimes the ego entered in with some not all of the groups. The memorial is the best thing that happened and brought everyone together. It is the most visited memorial of all.
Posted by: Wild Thing at May 20, 2012 07:25 PM
---