« Former GE CEO: Romney More Qualified to be President Than Someone Who Handed Out Leaflets as a Community Organizer | Main | Staples Co-founder Tom Stemberg on Mitt Romney (VIDEO) »
May 25, 2012
Rep Peter King: Obama Admin Disclosed Pakistan Doctor's Identity

GOP Rep. King says Obama officials disclosed identity of jailed Pakistani doctor
GOP Rep. Peter King, chairman of the House Homeland Security Committee, expressed concern Wednesday about the extent of the Obama administration's efforts to protect the Pakistan doctor who was sent to prison in Pakistan for treason after helping to find Usama bin Laden.
"This has been handled very poorly right from the time of the raid," King told FoxNews.com.
Dr. Shakil Afridi ran a vaccination program for the CIA to collect DNA and verify bin Laden's presence at the compound in the town of Abbottabad where U.S. commandos killed the Al Qaeda chief in a May 2011 raid.
The operation outraged Pakistani officials, who portrayed it as an act of treachery by a supposed ally.
King, R-N.Y., said administration officials talked about the doctor and his DNA sampling.
"They put him out there," said King, who made clear he didn't know the exact details about what, if anything, the administration may have done to get the doctor out of Pakistan or otherwise protect him. "I'm focused on that they disclosed his identity."
A senior administration official on Thursday disputed the argument.
"If you go back to the first stories about the doctor's alleged affiliation with the U.S., it was clear Pakistani authorities leaked it to the press," the official said. "The Pakistanis found Dr. Afridi on their own There was no attempt to disclose this individual's name or association with the operation. That defies logic. Identities of human sources are sacrosanct in the intelligence community."
The official also said there were efforts to protect Dr. Afridi both before and after his arrest, but this official did not have an explanation as to why they weren't able to successfully protect him or remove him from the country before he was arrested.

The doctor was sentenced to 33 years in prison on Wednesday for conspiring against the state -- a verdict officials said is likely to further strain the country's relationship with Washington.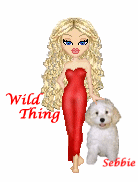 Wild Thing's comment.......
They used him, then abused him. They care for nothing except exerting power to obtain what they want.

Posted by Wild Thing at May 25, 2012 12:55 AM
---
Comments
They gave up the doctor. This is disgusting. Nobody in their right mind will ever help the US again.
Posted by: BobF at May 25, 2012 07:37 AM
---