« Mitt Romney Addresses Liberty University Class of 2012 ~ GREAT Speech! | Main | Disgusting Ron Paul-Nuts Boo Romney's Son Josh Off Stage in AZ (Video) »
May 13, 2012
Obama makes speech in couple's GARAGE... But they say they might not vote for him

Can't draw a crowd, Mr President? Obama makes speech in couple's GARAGE... and even they say they might not vote for him

As leader of the free world President Obama will be used to making speeches to millions of people around the globe.
So he might have felt the occasion was a little beneath him yesterday when he stopped off in Reno, Nevada, to deliver an address outside a couple's garage.
In what could be a disastrous photo opportunity for the President's campaign, Mr Obama spoke to a handful of people in the crucial swing state.
The president's 15 minute address outside the home of Paul and Val Keller on Friday afternoon, drew a small audience of neighbours and supporters - though even his hosts said they were not sure if they would vote for him in the coming election.
Despite this benefit, and a one-on-one meeting with the president in the couple's kitchen, the couple reported themselves still divided on who they expect to vote for come November.
'I like him, but I've always liked him,' Mr Keller, a 67-year-old retired electrical contractor told a reporter with the Wall Street Journal.

He said he voted for the president in 2008 and plans to once again this year. His wife remains uncertain.

'I don't know yet,' she answered when asked how she'll vote. 'I want to wait and see what happens in the economy,' she told MyNews4.
Obama is pushing Congress to smooth the way for more people to take advantage of low interest rates with mortgage refinancing assistance, part of a 'to-do list' for lawmakers he unveiled earlier this week.
'We've got to have Congress move. There's absolutely no reason why they can't make this happen right now,' he told the crowd outside the Kellers' driveway which attracted a lean audience roped off across the street.
.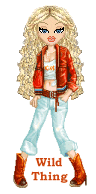 Wild Thing's comment......
Dear God, please do not let him get a second term.
Posted by Wild Thing at May 13, 2012 04:55 AM
---
Comments
Is it just me or has the bloom that the media has put on the Obama Rose, begun to wear off?
4 years ago an event such as this would have become a huge media event, and would immediately be played up as Obama being a "Man Of and For the People", now we see everyday folks sitting on the fence, and expressing their doubts.
This does not bode well for the man and his campaign. He has been given 4 years to make good on all the promises of Hope and Change, and has failed miserably.
The folks mentioned in this article appear to me members of the large group of voters who determine the outcome of all elections. Those that look at the man and where he stands on the issues, his record and how his actions, or in this case, his lack of action have effected them personally.
They no longer are willing to buy into the platitudes and promises, of "changing the way Government Operates'. They have seen friends lose jobs, their local economies go into the tank, and a whole host of other events over the past 3 1/2 years.
They are not drinking the Kool-Aid this time.
Posted by: Sean at May 13, 2012 09:39 AM
---
You can rest assured there'll be a big crowd around the gallows to watch after his impeachment and conviction for treason. Oh and don't forget consorting with the enemy, cause thats probably against the law.
Posted by: cuchieddie (on Obamba's Hit List) at May 13, 2012 01:30 PM
---
This guy is stumbling over everything he is trying to say. Without a teleprompter obama cannot even practice his forte, telling lies and making false promises.
Posted by: TomR, armed in Texas at May 13, 2012 01:54 PM
---
Sean....LOL....love this.....
"Is it just me or has the bloom that the media has put on the Obama Rose, begun to wear off?"

I think it has to a certain degree and it really is noticable. Thank God.
Posted by: Wild Thing at May 14, 2012 01:37 AM
---
cuchieddie, I would buy the popcorn.
Posted by: Wild Thing at May 14, 2012 01:41 AM
---
Tom, I love it, to see him fall apart after all his threats upon us and bashing we the people.
Posted by: Wild Thing at May 14, 2012 01:43 AM
---