« Trump Blasts Wolf Blitzer – Takes Shot at CNN's Ratings As Well | Main | Romney Wins Texas and Clinches Republican Presidential Nomination ~ Congratulations!!!! »
May 30, 2012
LTC Rep. Allen West is Fantastic!!!
The progressives who attended Congressman Allen West's town hall meeting managed to drop some choice questions on the good Congressman. One of the questions was about an alleged Article 15 hearing that he supposedly received in the Army- never mind the fact that West never received an Article 15 hearing before leaving the Army- West left the military with full honors and his pension.
West took a bit of an issue with the question, and posed one of his own to his detractors-
"If you guys want to go back and talk about what happened nine years ago to me, lets talk about the President doing blow."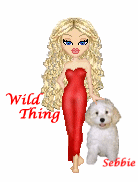 Wild Thing's comment..........
Give this man an award!!!!!!!! God bless Allen West . I love his comeback to the jerk in the audience.
Posted by Wild Thing at May 30, 2012 12:47 AM
---
Trackback Pings
TrackBack URL for this entry:
http://www.theodoresworld.net/mt/mt-apples.cgi/12614
Comments
If they don't like what Lt. Col. West did nine years ago, they can discuss it with the soldiers who are now alive because of his actions. I'm sure these soldiers would have an immediate response to their questions and accusations against the Colonel.
Posted by: BobF at May 30, 2012 07:34 AM
---
One of the best retorts in political history. Col Wests communications skills reminds me a lot of Ronald Reagan.
Allen west retired early from the Army because he was a victim of staff officers who were locked into PC. I don't think any officer in the US Army should make flag rank unless he has a Combat Infantryman's Badge. Too many damn CYA REMFs in the upper ranks.
Posted by: TomR,armed in Texas at May 30, 2012 11:53 AM
---
Thank you Bob and Tom so much.
Posted by: Wild Thing at May 31, 2012 04:04 AM
---
Post a comment