« Stressed out kitty gets relaxing massage ~ (video) So cute! | Main | GOOD from Our Heroes!!! More Navy SEALs To Speak Out About Obama. »
May 04, 2012
"If Mitt Romney Doesn't Win the Election, America Will Be on the Brink of Bankruptcy" - said Gov. Rick Perry on Neil Cavuto Show
Gov. Rick Perry: If Mitt Romney Doesn't Win the Election, America Will Be on the Brink of Bankruptcy
Governor Rick Perry, someone who knows what it takes to create 1.2 million jobs, weighed in on today's Your World.
He told Neil Cavuto that "it's not rocket science," describing that small businesses don't need big government telling them how to run everything.
When it comes to supporting Mitt Romney for the presidency, he is on board, saying, "I'm a heck of a lot more comfortable with him than I am Barack Obama." Perry added that in the 2012 election it's going to come down to the economy. "Mitt Romney has to win this election in November of 2012, or our country truly is going to be on the verge of bankruptcy and international affairs, that I suggest to you, none of us are going to like."
'Mitt Romney has to win this election'...'We have to make changes and we have to make changes in a hurry'
.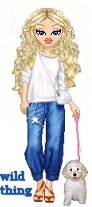 Wild Thing's comment......
Perry is right, this election is the most important one imo in all of our lifetimes.
Posted by Wild Thing at May 4, 2012 02:50 AM
---
Comments
It is not just the destruction of the economy by an obama second term that we need to fear, it is also the further destruction of The Constitution.
Posted by: TomR, armed in Texas at May 4, 2012 12:16 PM
---
Tom, thanks for saying that because it is so true. I wish more people when I talk to them offline especially would understand that.
Posted by: Wild Thing at May 5, 2012 02:27 AM
---