« Obama First Presidential Candidate In History Whose "Number One Idea Is To Run Against Capitalism" | Main | Rep Peter King: Obama Admin Disclosed Pakistan Doctor's Identity »
May 25, 2012
Former GE CEO: Romney More Qualified to be President Than Someone Who Handed Out Leaflets as a Community Organizer

Former GE CEO: Romney More Qualified to be President Than Someone Who Handed Out Leaflets as a Community Organizer

Former General Electric CEO Jack Welch appeared on CNN's "Piers Morgan Tonight" to discuss the economy and the race between President Barack Obama and the presumed Republican presidential nominee, Mitt Romney.
Morgan challenged Romney's claim that, by virtue of the fact that he worked in private equity, he created jobs.
"That's not why any private equity company buys a company," Morgan said, "They don't buy it to create jobs. They buy it to turn it around and make a profit."
"I agree with that," Welch immediately.
"So is [Romney] wrong to say 'it's about job creation?'" Morgan asked.
Welch conceded that the former Massachusetts governor's current "job creator" argument may not be the correct one, but he also pointed out that Romney is not wrong when he says private equity helps create good, durable, and well-paying jobs.
"You don't create scads of jobs, but you do create good paying jobs in a continuing industry," Welch said.
Morgan moved on and asked Welch whether he thinks the discussion over who's more qualified to create jobs will be the thing that decides the election.
"If it is, Romney oughta' wipe it out," Welch said, "When you look at those things I gave you for the qualifications, compare it to someone who was handing out leaflets as a community organizer, the global experience of doing all this — Piers! It's not even close!"
And in regards to who's better suited to handle the economy, Morgan asked Welch if he could think of anything President Obama should be credited for.
"What do you give him credit for in terms of the economy?" Morgan asked.
Welch's answer, though non-verbal, speaks volumes
.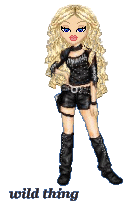 Wild Thing's comment................
Romney may not be what many started off wanting as a candidate at the beginning of thiis election,, but one thing for sure he is vastly different then Obama.
Posted by Wild Thing at May 25, 2012 12:50 AM
---
Comments
Here are some insights that don't take a lot of scratching to see:
Jack Welch was NOT a graduate of an Ivy League college, but has degrees from the University of Massachusetts and Illinois. He went to work at GE in 1960 as a chemical engineer. Twenty years later in 1980 he rose from the ranks to CEO.
Twenty years later in 2001 he retires. GE stock grows 60 times during his 20 years at the helm. In his book he keenly writes about companies growing fast in a slow-growth economy:
"On the face of it, shareholder value is the dumbest idea in the world. Shareholder value is a result, not a strategy ...your main constituencies are your employees, your customers and your products."
Welch's productivity expectations and successful results oriented corporate strategies were later adopted by other American companies.
Each year, Welch would fire the bottom 10% of his managers as he dismantled corporate bureaucracy, demanded results from each corporate unit, and kept employees industrious rewarding them accordingly. His true enduring job creation, substantive wealth creation philosophies and business acumen have been adopted by other CEO's and later taught in business schools.
-not so much in the Ivy Schools.
His successor is Jeffrey Immelt, who has an MBA from Harvard and is so much of a big time supporter in the White House he's now part of the administration as one of the President's Czars on "Jobs and Competitiveness".
Yeah, right. Ask any GE shareholder where there company has gone since 2001 and what the value of their stock is today in 2012.
GE stock is down 60% and they haven't fired him yet. Why might you ask ?
A 180 turn from Welch. You see, it doesn't take a lot of scratching to see the two disparate business/success orientations and acumens:
-One of real substantive organic private sector growth for the long term and enduring value for all including an expanding tax base that provides for public sector, the other:
short term corruptive who-you-know break-the-chain-and-it-all-collapses cronyism which corrupts both the private and public sectors, provides misery for all, and the loss of our freedom.
For nearly a decade, Ronald Reagan worked for GE in the 1950's. Reagan majored in Economics and Sociology at Eureka College in Illinois.
Why on Earth do people still vote for Democrats ?
Cannot we learn from history ?
"Tantum Eruditi Sunt Liberi"
-Only the educated are free.
-Epictetus, 50 A.D.
Posted by: Carlos at May 25, 2012 08:18 AM
---