« Obama makes speech in couple's GARAGE... But they say they might not vote for him | Main | OMG Obama Proposes Yet Another Multibillion-Dollar Stimulus Plan ~ This is INSANE! »
May 14, 2012
Disgusting Ron Paul-Nuts Boo Romney's Son Josh Off Stage in AZ (Video)
Ron Paul-Nuts Boo Romney's Son Josh Off Stage in AZ
Supporters of Ron Paul booed the son of presidential hopeful Mitt Romney off the stage Saturday at the Arizona Republican Party convention as he sought to solidify support for his father's nomination.
Hundreds of state GOP members were gathered at Grand Canyon University to elect delegates for the national convention in August in Tampa, which is expected to select Mitt Romney as the official Republican nominee to challenge President Barack Obama.
"We cannot afford four more years of President Obama," said Josh Romney, the third of Mitt Romney's five sons. "We need someone to step in there and turn things around."
But Josh had to stop repeatedly as people booed and yelled for Paul, who has continued campaigning in the Republican primary. All other challengers, including Rick Santorum and Newt Gingrich, have dropped out of the race, and Romney has a commanding lead over Paul in the estimated delegate count.
.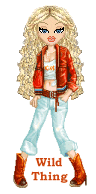 Wild Thing's comment...........
This is so absolutely disgusting to me. You may not like Romney, you may not agree with him but for those of you that are for Ron Paul shame on you. Ron Paul is not going to be president and this kind of behavior and many other things from his followers show how horrible Ron Paul would be as President. Freaks every one of them.
Ron Paul wants to mess with the GOP convention as well, he encourages his followers to be radical and cause trouble, he has no shame and then he trys to act so innocent.
Posted by Wild Thing at May 14, 2012 02:50 AM
---
Comments
Ron Paul followers are no better than left wing liberals. They show no respect and have no honor.
Posted by: BobF at May 14, 2012 08:53 AM
---
Couldn't agree more Bob.
If you have ever had the opportunity to speak to a Ron Paul supporter, as I have, you will have found they are all about bringing Government down, with no viable answers as to an alternative.
As far as the booing goes, they know that theirs is a lost cause, and so they react accordingly.
Posted by: Sean at May 14, 2012 09:13 AM
---
I agree with both of you. Some of the Ron Paul people even say they will vote for Obama if Ron Paul does not get the nomination in some way.
Posted by: Wild Thing at May 15, 2012 01:30 AM
---