« Obama Better Checks Facts....Romney Was Strong On Wanting Osama bin Laden Taken Out Killed | Main | Charles Krauthammer and Brit Hume Statements On Obama's Bin Laden Attack On Romney Is "Unseemly" »
May 01, 2012
Arianna Huffington Calls Obama's Bin Laden Ad attacking Mitt Romney, "Despicable" – Video
Arianna Huffington: Obama ad 'despicable'
Huffington Post editor-in-chief Arianna Huffington said Monday that making a campaign ad about the killing of Osama bin Laden, as President Barack Obama has done, "is one of the most despicable things you can do."
"I think it's one thing to celebrate the fact that they did such a great job. It's one thing to have an NBC special from the Situation Room," the media mogul said on "CBS This Morning." "All that, to me, is perfectly legitimate. But to turn it into a campaign ad is one of the most despicable things you can do."

She added: "There is no way to know whether Romney would've been as decisive. And to actually speculate that he wouldn't be is, to me, not the way to run campaigns on either side."
Huffington likened the ad to Hillary Clinton's "3 a.m. phone call" spot against Obama during the 2008 campaign: "It's the same thing that Hillary Clinton did with the '3 a.m. call,' you know — 'You are not ready to be commander-in-chief.'"
.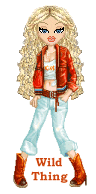 Wild Thing's comment......
I am glad to see even the left speaking out at Obama for this. It will carry more weight to make people wake up about Obama, then if any of us did it.
Posted by Wild Thing at May 1, 2012 02:45 AM
---
Comments
If Arianna Huffington criticizes something obama did/said, then you know it is really bad. I notice the other hosts tried to downplay her statement but they were on shaky ground.
Posted by: TomR, armed in Texas at May 1, 2012 12:12 PM
---