« Welfare Spending Up 41 Percent Under Obama | Main | Jay Leno: 'Even Obama Is Doing Worse Under President Obama' »
April 23, 2012
Vietnam War Hero to Receive Posthumous Medal of Honor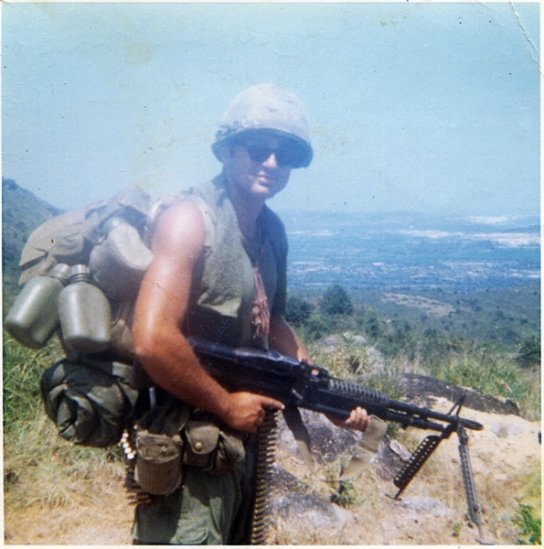 Army Spc. 4 Leslie H. Sabo Jr., who served with Company B, 3rd Battalion, 506th Infantry, 101st Airborne Division. Sabo will receive the Medal of Honor posthumously in a May 16, 2012, White House ceremony for his valor in the Vietnam War. Photo courtesy of George Sabo
Vietnam War Hero to Receive Posthumous Medal of Honor
WASHINGTON, April 17, 2012 – Army Spc. 4 Leslie H. Sabo Jr., a rifleman with the 101st Airborne Division during the Vietnam War, will posthumously receive the Medal of Honor in a May 16 ceremony, White House officials announced yesterday.
Sabo is credited with saving the lives of several of his comrades in Company B, 3rd Battalion, 506th Infantry, when his platoon was ambushed near the Se San River in eastern Cambodia on May 10, 1970. Sabo shielded a comrade from an enemy grenade and silenced a machine-gun bunker before he was killed.
Sabo's widow, Rose Mary Sabo-Brown, and his brother, George Sabo, have been invited to the White House for the ceremony. President Barack Obama recently telephoned Sabo-Brown to inform her that her late husband would receive the nation's highest award for valor.
"It was a very emotional day -- a very, very emotional day," she said. I couldn't even sleep that night. And … when I did fall asleep finally and I woke up the next morning, I went, 'Now wait a minute, did I dream this? Is it really real?' I couldn't be more proud of him.
.
In her home near New Castle, Pa., Sabo-Brown has set up a museum of sorts in tribute to her late husband and his comrades who were killed in Cambodia.
When his platoon was ambushed from all sides by a large enemy force, Sabo charged the enemy position, killing several enemy soldiers. He then assaulted an enemy flanking force, successfully drawing their fire away from friendly soldiers and ultimately forcing the enemy to retreat. While the platoon was securing a re-supply of ammunition, an enemy grenade landed nearby. Sabo picked it up, threw it, and shielded a wounded comrade with his own body -- absorbing the brunt of the blast and saving his comrade's life.
Although wounded by the grenade blast, Sabo continued to charge the enemy's bunker. After receiving several serious wounds from automatic weapons fire, he crawled toward the enemy emplacement and, when in position, threw a grenade into the bunker. The resulting explosion silenced the enemy fire, but also ended Sabo's life.
Sabo's unit nominated him for the Medal of Honor, but the paperwork was lost until Tony Mabb, a Vietnam veteran of the 101st Airborne Division and a writer for the Screaming Eagle Association magazine, came across a thick file on Sabo while on a research trip to the National Archives military repository in College Park, Md.
Mabb contacted his congresswoman, who recommended that the Defense Department reconsider a medal of valor for Sabo. Mabb also made contact with Sabo's widow.
"The Leslie I know would give his life to anybody," she said. "He would. He would give you the shirt off his back. That's the kind of man he was."
.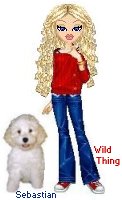 Wild Thing's comment.........
Rest in peace Army Spc. 4 Leslie H. Sabo Jr. I wish we all could have thanked you in person. America owes our Veterans and POW/MIA's more then words could ever express.

....Thank you Tom for sending this to me.

Tom

1st Aviation Brigade, US Army
RVN, Sep66-Mar68
US Army Special Forces
1970-72


Posted by Wild Thing at April 23, 2012 02:55 AM
---
Comments
I am glad that Leslie Sabo has been remembered. The casualty list each week in Army Times during Vietnam was always something we looked at with fear that we would recognize a name. And years/decades later when you find out that someone you knew very well was killed after you finished your tour. The sadness always continues. So it is somewhat uplifting to see that some sacrifices and heroics are remembered and recognized, even 42 years later. Leslie Sabo represents all those who did not survive their tour.
Posted by: TomR, armed in Texas at April 23, 2012 11:53 AM
---
Tom, it means so very much to me that you sent this to me. I am so sorry that it also was also someone you knew. Like you said at least he will be recognized and we will never forget.
Thank you my wonderful friend.
Posted by: Wild Thing at April 24, 2012 01:41 AM
---