« EPA Official Al Armendariz Says:"crucify" and "make examples" of US energy producers" | Main | Michelle Obama Cheers the Anti-Catholic HHS Mandate: "We Made History!" »
April 26, 2012
Texas Governor Rick Perry Endorses Mitt Romney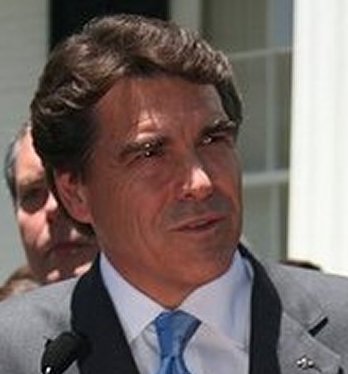 Texas Governor Rick Perry Endorses Mitt Romney
After previously endorsing Newt Gingrich in the presidential race, Texas Governor Rick Perry threw his support behind Mitt Romney.
"Mitt Romney has earned the Republican Presidential nomination through hard-work, a strong organization, and disciplined message of restoring America after nearly four years of failed job-killing policies from President Obama and his administration. So today I join the many conservative Republicans across the nation in endorsing Mitt Romney for President and pledge to him, my constituents and the Republican Party than I will continue to work hard to help defeat President Obama. American jobs, economic stability and national security depend on electing a new president. Mitt 's vision and record of private sector success will put America back on the path of job creation, economic opportunity and limited government."

.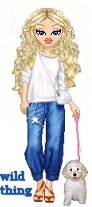 Wild Thing's comment..........
My very favorite. I cried when I did this post and had to get one of Perry's photos from the campaign. I miss him, but I will always support him as Gov. and whatever his future holds.

Perry will always be my Hero. He has the most class, dignity, high character, I could go on and on. No one, there is NO one that can even come close to the kind of man he is.
I will add also that of all the candidates that have been in this race, Romney also has class and dignity. He has learned a lot along the way imo and I just keep praying his move more and more to conservative keeps happening. He has a beautiful family and one we can be proud of in our WH. Unlike the thugs Michelle and Barack the socialists that are in their now. They are a total disgrace to our Nation.

And that sicko Santorum still has not endorsed and he is the one that went on and on and on about what a great Christian he is, he is a phony!!!!

I have zero respect for Santorm and next I have less respect for Newt as well. Both of these men, Samtorum and Newt showed how much this whole campaign was more about them then about America.
Here's a flashback of Mitt Romney endorsing Rick Perry in the governors race 2 years ago
Mitt calls Rick Perry "extraordinary"
Posted by Wild Thing at April 26, 2012 12:50 AM
---
Comments
I can understand why Perry supported Newt. Of all the candidates, Newt not only told what he wanted to do but he also told us how he would do it. To a man like Perry, who gets things done, that would be very appealing. I liked Newt for that reason but Newt is too unpredictable. One minute he's the epitome of Conservatism and the next minute he's throwing Conservatives under the bus.
Posted by: BobF at April 26, 2012 09:37 AM
---
Oh..oh. Could this be the Kiss of Death from Jimmy Carter?
As for the November elections, Carter said he thinks Obama will be re- elected, but he won't mind if presumptive Republican nominee Mitt Romney ends up in the White House.
"I'd rather have a Democrat but I would be comfortable – I think Romney has shown in the past, in his previous years as a moderate or progressive, that he was fairly competent as a governor and also running the Olympics," Carter told MSNBC's Chris Jansing.
Carter said Romney has adopted some extreme positions in order to win conservatives' votes, but he believes the former Massachusetts governor will swing back toward the center.
"He's gone to the extreme right-wing positions on some very important issues in order to get the nomination. What he'll do in the general election, what he'll do as president, I think is different," Carter said.
Posted by: BobF at April 26, 2012 11:08 AM
---
Posted by: BobF at April 26, 2012 04:28 PM
---
Bob, thank you so much for all you added.
And thank you too foe the link, that is a great photo. Love it!!!!
Posted by: Wild Thing at April 27, 2012 02:30 AM
---