« Obamacare Law Will Add $340 Billion to Deficit Over Next 10 Years, New Study Says | Main | Paul Ryan: Obama Throwing 'Tantrum' »
April 11, 2012
Santorum Drops Out As He Should and Egomaniac Newt Gingrich Stays In
"Ladies and gentleman, we made the decision to get into this race at our kitchen table against all the odds. We made a decision over the weekend that while this presidental race for us is over for me and we will suspend our campaign effective today. We are not done fighting."

Santorum did not endorse Mitt Romney, and never mentioned him by name.

Newt Gingrich Issues Statement on Santorum's Departure, Tells Mike Huckabee He'll 'Finally Get to Be 1-on-1 With Romney'
Former Speaker of the House Newt Gingrich was just on the Mike Huckabee Radio show, and commented on Santorum suspending his own presidential campaign just moments ago. On the show, Gingrich discussed finally getting to be '1-on-1′ with Romney, how he will campaign going forward, and a possible debate in North Carolina with the current front-runner.

Newt Calls on Santorum Supporters to Join His Campaign
"I am committed to staying in this race all the way to Tampa so that the conservative movement has a real choice. I humbly ask Senator Santorum's supporters to visit Newt.org to review my conservative record and join us as we bring these values to Tampa. We know well that only a conservative can protect life, defend the Constitution, restore jobs and growth and return to a balanced budget."
.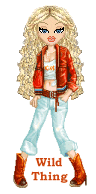 Wild Thing's comment........

Santorumdid not mention Romney at all. But he did do something or say something that showed his problem with the truth. Santorum while making his speech said he had never been negative during the campaign. And yet he has been the most negative of all the candidates from the very beginning. His attacks on Rick Perry, and Romney were over the top and he lied about both of them. But if that is what Rick Santorum wants to believe that he is some mr. nice guy I could care less. He is his own worst enemy since he would rather lie then just say they all fought hard or something like that. sheesh.
Newt Gingrich LOL I am sorry but this guy is a joke imo. He has been at the bottom even sometimes below Ron Paul in the votes and polls. Newt's ego is so huge he has lost reality. He is determined to go to the convention no matter what. If I were Romney I would ignore Newt and just keep moving forward with ads about Obama and the heck with egomaniac Newt. Newt is NOT about America, Newt is about Newt.
Posted by Wild Thing at April 11, 2012 02:47 AM
---