« Santorum Drops Out As He Should and Egomaniac Newt Gingrich Stays In | Main | Ex-Agent: Jimmy Carter Treated Secret Service Like Servants »
April 11, 2012
Paul Ryan: Obama Throwing 'Tantrum'
Visit msnbc.com for breaking news, world news, and news about the economy
"You know, we've gotten kind of used to this sort of verbal tantrums from the president. To me it's a little more petulance than presidential. "He's trying to use this kind of rhetoric to distort away from his failed record," Rep. Paul Ryan (R-Wis.) said about President Obama's social Darwinism and Trojan horse remarks.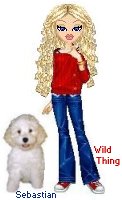 Wild Thing's comment.............
I sure like Paul Ryan.
Posted by Wild Thing at April 11, 2012 02:50 AM
---