« Jay Leno: 'Even Obama Is Doing Worse Under President Obama' | Main | Obama Racks Up $5 Trillion In Debt, Then He Lectures People About Being "Responsible" »
April 24, 2012
Obama Scolds Debbie Wasserman Schultz DNC Chair, 'Don't Forget You Work for Me'

Obama Scolds DNC Chair, 'Don't Forget You Work for Me'
Debbie Wasserman Schultz did some serious kissing up to Obama to get her current position as the Chairwoman for the Democratic National Committee. Not his choice to run the DNC, Wasserman Schultz convinced Obama she could garner favor with her fellow Jews and women. Instead, her caustic personality and combative style have alienated the groups Obama needs to win reelection. Now Obama wants her out of the DNC, altogether.

Rumors have been swirling around that Wasserman Schultz was not in President Obama's top tier of candidates to sit at the helm of the Democratic National Committee.
A source within the Democratic Party who is a close associate of Wasserman Schultz has told the Shark Tank the details about the process that took place when the vetting of prospective candidates for the DNC chair.
The source told the Shark Tank that, "she (Wasserman Schultz) was not the first choice," and that Wasserman Schultz feverishly lobbied her case of being a sitting 'Jewish' congresswoman in a very safe Democratic district. According to the source, Obama was pressured into picking Wasserman Schultz because she impressed upon him that he needed her as a loyal foot soldier to run cover him and shore up his dwindling support with the Jewish voters as well as with women.
But while Obama has been able to rely on Wasserman Schultz to carry his water, the President has grown increasingly annoyed with the polarizing manner in which she attacks her political opposition-a style that has galvanized her Republican opponents and chased many of those coveted 'Independents' away.
It seems as if the relationship has soured to the point that according to the source, "He does not want her in the DNC anymore."
Apparently, President Obama had discussions with the DNC Chairwoman regarding her approach, even telling her, "Don't forget you work for me."
It's not about you, its about me. – attributed to President Barack Obama to Debbie Wasserman Schultz, as per our source.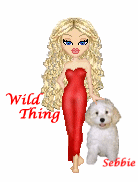 Wild Thing's comment......

Heh heh I love when the left has trouble in their ranks.
Posted by Wild Thing at April 24, 2012 02:55 AM
---
Comments
They need to leave Debbie right where she is. The utter stupidity that proceeds from her mouth reflects greatly upon her master, Obama.
Posted by: BobF at April 24, 2012 07:24 AM
---
Two slimy people slithering around in the sewage of politics trying to use each other for selfish political gain. Maybe they should invite Newt Gingrich and make a threesome.
Posted by: TomR, armed in Texas at April 24, 2012 11:50 AM
---
Posted by: Wild Thing at April 25, 2012 03:17 AM
---
Tom, love your description. I agree with you about Newt too.
Posted by: Wild Thing at April 25, 2012 03:19 AM
---