« Texas Governor Rick Perry Endorses Mitt Romney | Main | RNC Ad: Obama 2012 "Still Not Ready" »
April 26, 2012
Michelle Obama Cheers the Anti-Catholic HHS Mandate: "We Made History!"
This November, Catholics must stand up and protect their sacred rights and duties.
The video is called..."Test of Fire: Election 2012 "...(Official HD Version - Catholic church)
Michelle Obama Cheers the Anti-Catholic HHS Mandate: "We Made History!"
Catholics Called to Witness released this powerful video for the 2012 election. The values ad includes this powerful quote from Cardinal Dolan:
"Forcing the Church to buy insurance that goes against her teachings is a violation of religious freedom… When the government tampers with a freedom so fundamental, one shudders to think what lies ahead."

Michelle Obama celebrated the anti-Catholic HHS mandate at a campaign stop in Omaha, Nebraska.
CNS News reported:
First Lady Michelle Obama boasted at a campaign event in Omaha, Neb. on Tuesday that "we made history" when the president's health care proposal was enacted and the administration issued a regulation mandating that insurance companies provide women with free contraceptives.
"Two years ago, we made history together by finally passing health reform," said Mrs. Obama. "And because we passed this law, insurance companies will now have to cover basic preventive care–things like prenatal care, mammograms, contraception–at no extra cost."
The Department of Health and Human Services (HHS) finalized the "preventive services" regulation in January and it will take effect for most employers on Aug. 1. The regulation mandates that nearly all health insurance plans in the United States must provide women with sterilizations and all FDA-approved contraceptives (including those that can induce abortions) without any fees or co-pay.
The U.S. Conference of Catholic Bishops and many Catholic leaders in the United States have voiced strong opposition to the mandate because they say it would force Catholics–whose church teaches that sterilization, contraception and abortion are wrong–to act against their consciences and the teachings of their faith. In comments submitted to the Department of Health and Human Services, the U.S. Conference of Catholic Bishops called the regulation an "unprecedented attack" on religious liberty and asked the administration to rescind it in its entirety.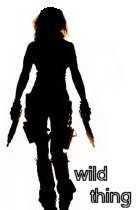 Wild Thing's comment......
Disgusting person!
The video is excellent that was made by the Catholic church. They are standing strong and I am glad. I hope people that are Catholics wake up and don't vote for Obama.
Posted by Wild Thing at April 26, 2012 12:55 AM
---
Comments
The Catholic Bishops were all for Obamacare when it came up for a vote in Congress. They wholeheartedly supported it and wouldn't listen to Conservatives. Now, that they found out what's in the Bill, they're upset because it's forcing them to go against their religious beliefs. Maybe, just maybe, next time they'll put the Constitution ahead of what they consider social issues and having what they thought was going to be taxpayers foot the bill.
Posted by: BobF at April 26, 2012 09:32 AM
---
Hey, is that like Biden's "big f*cking deal"? Methinks just as uncouth in spirit.
"This time, vote like your whole world depended on it." --Nixon, '68 (Because it does.)
Posted by: Anonymous at April 26, 2012 09:09 PM
---
Bob, thank you , I sure hope that is what will happen. Some friends of ours that are Catholic are hoping they can get through to some others they know and make them wake up about Obama and how important this election will be for our country.
Posted by: Wild Thing at April 27, 2012 02:26 AM
---
Anonymous, yes both are bad news.
Thanks for the Nixon quote too.
Posted by: Wild Thing at April 27, 2012 02:28 AM
---
Posted by: Bob A. at April 28, 2012 10:06 AM
---