« Democrat Senator Wants to Save Postal Service With Windmills.. Windmills????? He is INSANE! | Main | Texas Governor Rick Perry Endorses Mitt Romney »
April 26, 2012
EPA Official Al Armendariz Says:"crucify" and "make examples" of US energy producers"

In a Senate speech, Senator Inhofe will draw attention to a little known video from 2010, which shows a top EPA official, Region VI Administrator Al Armendariz, using the vivid metaphor of crucifixion to explain EPA's enforcement tactics for oil and gas producers.
In this video Administrator Armendariz says:
"But as I said, oil and gas is an enforcement priority, it's one of seven, so we are going to spend a fair amount of time looking at oil and gas production. And I gave, I was in a meeting once and I gave an analogy to my staff about my philosophy of enforcement, and I think it was probably a little crude and maybe not appropriate for the meeting but I'll go ahead and tell you what I said. It was kind of like how the Romans used to conquer little villages in the Mediterranean. They'd go into a little Turkish town somewhere, they'd find the first five guys they saw and they would crucify them. And then you know that town was really easy to manage for the next few years. And so you make examples out of people who are in this case not compliant with the law. Find people who are not compliant with the law, and you hit them as hard as you can and you make examples out of them, and there is a deterrent effect there. And, companies that are smart see that, they don't want to play that game, and they decide at that point that it's time to clean up. And, that won't happen unless you have somebody out there making examples of people. So you go out, you look at an industry, you find people violating the law, you go aggressively after them. And we do have some pretty effective enforcement tools. Compliance can get very high, very, very quickly. That's what these companies respond to is both their public image but also financial pressure. So you put some financial pressure on a company, you get other people in that industry to clean up very quickly. So, that's our general philosophy."


EPA Official on Non-Compliant Companies: 'Hit Them as Hard as You Can' & 'Make Examples Out of Them,' Cites Crucifixion

Are you familiar with a certain Environmental Protection Agency (EPA) official named Al Armendariz?
Chances are you've never heard of him. We suspect most Americans haven't. However, with the recent unearthing of the video below, that could change very soon.
Thanks to a little digging by the staff of Sen. Jim Inhofe (R-OK), attention has been brought to a 2010 video ( above ) that seems to confirm what many conservatives have long suspected: that the EPA is at war with the oil and gas industries.
Now in regards to the crucifixion remarks: it's obvious Armendariz is simply using over-the-top imagery to deliver a somewhat entertaining (albeit macabre) analogy.
But in regards to the rest of his remarks, and given some of the recent litigation brought against oil, gas, and coal producers by EPA, Mr. Armendariz's speech seems to confirm the aforementioned idea that his department is at war with these industries.
.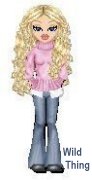 Wild Thing's comment......
This guy and Obama should be thrown in jail for what they are doing to the oil and coal industries.

This is exactly what are founding fathers were warning us about, This is what are government has become to its people, creating fear of becoming an example.
Big government and most of all this administration is what we are now in fear of.
Posted by Wild Thing at April 26, 2012 12:47 AM
---
Comments
Good morning. We've only just begun, folks.
In the coming months, expect more and more Americans, an avalanche of freedom-loving, proud and true Americans like Ryan Houck to come forward with illuminating messages like this:
Based on Paul Harvey's seminal essay, "If I were the devil," Free Market America's provocative video-letter to America rings with the same thoughtful intensity.
"If I wanted America to fail" addresses the perilous side-effects of hitching our nation's economic well-being to the bandwagon of environmental extremism.
By Ryan Houck, Free Market America, April 9, 2012:
http://www.youtube.com/watch?v=CZ-4gnNz0vc
http://freemarketamerica.org/if-i-wanted-america-to-fail/
"If I wanted America to fail …
To follow, not lead; to suffer, not prosper; to despair, not dream.
I would start with energy.
I'd cut off America's supply of cheap, abundant energy. I couldn't take it by force. So, I'd make Americans feel guilty for using the energy that heats their homes, fuels their cars, runs their businesses, and powers their economy.
I'd make cheap energy expensive, so that expensive energy would seem cheap.
I would empower unelected bureaucrats to all-but-outlaw America's most abundant sources of energy. And after banning its use in America, I'd make it illegal for American companies to ship it overseas.
If I wanted America to fail …
I'd use our schools to teach one generation of Americans that our factories and our cars will cause a new Ice Age, and I'd muster a straight face so I could teach the next generation that they're causing Global Warming.
And when it's cold out, I'd call it Climate Change instead.
I'd imply that America's cities and factories could run on wind power and wishes. I'd teach children how to ignore the hypocrisy of condemning logging, mining and farming — while having roofs over their heads, heat in their homes and food on their tables. I would never teach children that the free market is the only force in human history to uplift the poor, establish the middle class and create lasting prosperity.
Instead, I'd demonize prosperity itself, so that they will not miss what they will never have.
If I wanted America to fail …
I would create countless new regulations and seldom cancel old ones. They would be so complicated that only bureaucrats, lawyers and lobbyists could understand them. That way small businesses with big ideas wouldn't stand a chance – and I would never have to worry about another Thomas Edison, Henry Ford or Steve Jobs.
I would ridicule as "Flat Earthers" those who urge us to lower energy costs by increasing supply. And when the evangelists of commonsense try to remind people about the law of supply and demand, I'd enlist a sympathetic media to drown them out.
If I wanted America to fail …
I would empower unaccountable bureaucracies seated in a distant capitol to bully Americans out of their dreams and their property rights. I'd send federal agents to raid guitar factories for using the wrong kind of wood; I'd force homeowners to tear down the homes they built on their own land.
I'd make it almost impossible for farmers to farm, miners to mine, loggers to log, and builders to build.
And because I don't believe in free markets, I'd invent false ones. I'd devise fictitious products—like carbon credits—and trade them in imaginary markets. I'd convince people that this would create jobs and be good for the economy.
If I wanted America to fail …
For every concern, I'd invent a crisis; and for every crisis, I'd invent the cause; Like shutting down entire industries and killing tens of thousands of jobs in the name of saving spotted owls. And when everyone learned the stunning irony that the owls were victims of their larger cousins—and not people—it would already be decades too late.
If I wanted America to fail …
I'd make it easier to stop commerce than start it – easier to kill jobs than create them – more fashionable to resent success than to seek it.
When industries seek to create jobs, I'd file lawsuits to stop them. And then I'd make taxpayers pay for my lawyers.
If I wanted America to fail …
I would transform the environmental agenda from a document of conservation to an economic suicide pact. I would concede entire industries to our economic rivals by imposing regulations that cost trillions. I would celebrate those who preach environmental austerity in public while indulging a lavish lifestyle in private.
I'd convince Americans that Europe has it right, and America has it wrong.
If I wanted America to fail …
I would prey on the goodness and decency of ordinary Americans.
I would only need to convince them … that all of this is for the greater good.
If I wanted America to fail, I suppose I wouldn't change a thing."
-by Ryan Houck.
Posted by: Carlos at April 26, 2012 04:25 AM
---
"They pull a knife, you pull a gun. They put one of yours in the hospital, you put one of theirs in the morgue. That's the Chicago way." --Sean Connery, The Untouchables
Posted by: Anonymous at April 26, 2012 09:14 PM
---
Thank you so much!!!! Thank you Carlos and Anonymous!!
Posted by: Wild Thing at April 27, 2012 02:33 AM
---