« RNC Ad: Obama 2012 "Still Not Ready" | Main | Krauthammer: Joe Biden Holds "American Record For Wrong On The Most Issues In Foreign Affairs Ever" »
April 27, 2012
Democrats Angry At Obamas Over Lavish Taxpayer-Funded Vacations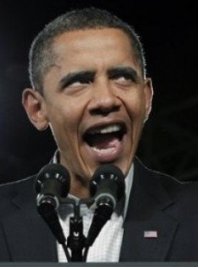 Dems Angry At Obamas Over Lavish Taxpayer-Funded Vacations…
He and several other top-tier Republican pollsters, organized by Resurgent Republic, traveled to 11 battleground states to host focus groups of independent and swing voters, mostly Democrats, who voted for President Obama in 2008 but who are now on the fence.
McLaughlin handled blue collar and Catholic voters in Pittsburgh on April 3 and Cleveland on March 20. He found that they are very depressed about the economy and feel that their tax dollars are being sucked up by both the rich and those living on government assistance.
During the focus group discussions about debt and spending cuts, many in his group volunteered criticism of the presidential vacations as something that should be cut. Among the lines McLaughlin wrote down was one from a Democratic woman who said, "Michelle Obama spends $1 million to take the kids to Hawaii," and another who said, "President Obama was the only president to take so many trips."
The theme, said McLaughlin, is that the first family "is out of touch" with working class voters.

Wild Thing's comment.......
The idiot dems should be angry, they should be outraged. It is their tax dollars as well, not just money from Republicans.
Posted by Wild Thing at April 27, 2012 02:50 AM
---