« Ohio City Gov't Says Permits Needed to Put Up "Lost Dog" Signs ~ More Liberal BS | Main | Krauthammer On Obama Has Muslim Brotherhood Meeting in OUR White House »
April 06, 2012
CBS News' Bill Plante on Obama Supreme Court Remarks (video)
CBS News' Bill Plante to Jay Carney on Obama Supreme Court Remarks: "You're Standing up there Twisting Yourself in Knots because He made a Mistake, and You Can't Admit It"
Longtime CBS Reporter Bill Plante bluntly told White House Press Secretary Jay Carney today that President Obama's Supreme Court comments on Monday were an "obvious misspoken moment," and that Carney was "standing up there twisting yourself in knots because he made a mistake, and you can't admit it."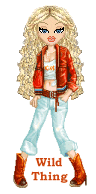 Wild Thing's comment.......
It sure feels good to see even a few of the press letting Obama and this guy have it even a little.
Posted by Wild Thing at April 6, 2012 02:50 AM
---
Comments
You're right, it is a good sign when some members of the Press stand up and challenge during these press conferences.
I have a feeling that the Press is beginning to see the light here.
Do not be surprised, if we see certain reporters begin to be ignored, while those who tend to carry Obama's water are moved front and center.
Obama attmpted to that once before, with the exclusion of Fox News reporters, as I recall.
He is at the point of becoming desperate, and he will not tolerate any news that does not reflect him, in a good light.
Posted by: Sean at April 6, 2012 10:41 AM
---
WH press conferences are nothing more than back and forth BS sessions. Maybe the sacking of Helen Thomas and the irritation of a few more reporters at these conferences will evolve into a feeding frenzy like we had near the end of Carter's presidency when the MSM went full bore against the peanut farmer.
Posted by: TomR,armed in Texas at April 6, 2012 11:51 AM
---