« FBI Kisses Up To CAIR By Removing 876 Pages of Counterterrorism Training Material | Main | Michelle Obama Tells Kids to Convince "Wrong People" to Vote for Us ~ This is Disgusting!! »
April 03, 2012
Another Attack From Obama, He Says Supreme Court Will Be Guilty of "Judicial Activism" If They Strike Down Obamacare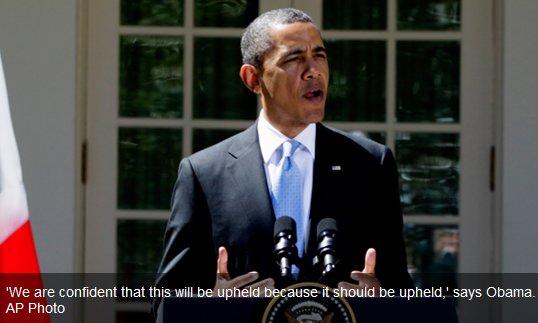 Says Supreme Court Will Be Guilty of "Judicial Activism" If They Strike Down Obamacare

Barack Obama voiced confidence Monday that the Supreme Court will uphold his health care law in his first public remarks on the issue since the three days of oral arguments last week.
Obama suggested that the Supreme Court would be guilty of "judicial activism" if it overturned the law, and stressed that he believed the justices would see the individual mandate as an integral part of the law.
"I'm confident that this well be upheld because it should be upheld," Obama said at a joint news conference with Canadian Prime Minister Stephen Harper and Mexican President Felipe Calderon.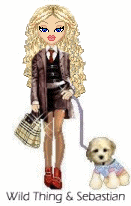 Wild Thing's comment.......

I hope the Judges are paying attention to all of this from Obama.
Posted by Wild Thing at April 3, 2012 12:47 AM
---
Comments
Checks and balances... the Constituion sets it up this way on purpose.
Posted by: Anonymous at April 3, 2012 04:57 AM
---
May the rope stretch until it snaps.
Posted by: Eddie (enemy of the state) at April 3, 2012 09:29 AM
---
If the President is so concerned with, "Judicial Activism", then why did he push so hard for Kagan and Sotomayor?
As a supposed former Professor of Constitutional Law, he at times, shows complete ignorance about the principals upon which this Country was founded.
This is no surprising of course, because it is all about him and the promotion of his agenda. To hell with the legality. It's what He wants.
Posted by: Sean at April 3, 2012 10:59 AM
---