« Beautiful Ann Romney Wife of GOP Presidential Candidate Mitt Romney on Fox & Friends This Morning | Main | Huckabee's Presidential Forum 3 on Fox News Tonight at 8:00 PM EST »
March 03, 2012
UN to Propose Regulations of Water and Food for Earth ~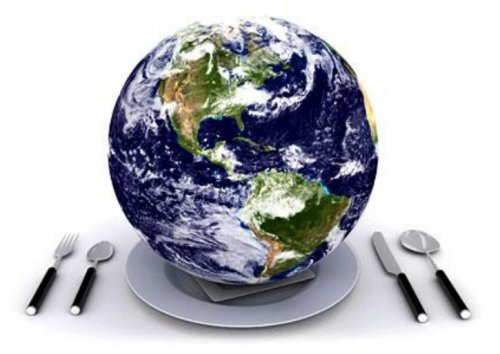 The United Nations is going to propose planetary regulations of food and water for planet Earth.
An environmental report issued by an agency of the United Nations last month has some critics sounding the alarm, saying it is a clarion call for "global governance" over how the Earth is managed.
The report, "21 Issues for the 21st Century," from the United Nations Environment Program (UNEP) Foresight Process, is the culmination of a two-year deliberative process involving 22 core scientists. It is expected to receive considerable attention in the run-up to the Rio+20 United Nations Conference on Sustainable Development, which will be held in Rio, Brazil, in June.
The scientists who wrote the report say it focuses on identifying emerging issues in the global environment, and that it is not about mandating solutions.
But its critics see an agenda lurking in its 60 pages, which call for a complete overhaul of how the world's food and water are created and distributed — something the report says is "urgently needed" for the human race to keep feeding and hydrating itself safely.

"This is more utopianism, pie-in-the-sky pleading for 'global governance,' including what they acknowledge as 'novel governance arrangements,' including, 'alliances between environmentalist and other civil society groups,'" charged Chris Horner, author of Red Hot Lies: How Global Warming Alarmists Use Threats, Fraud and Deception to Keep You Misinformed, and a senior fellow for energy and environment at the free-market Competitive Enterprise Institute (CEI) in Washington, D.C.


Wild Thing's comment.......
Obama would go for something like this for sure.
Posted by Wild Thing at March 3, 2012 02:47 AM
---
Comments
Another potential UN mandate aimed primarily at America and Europe. Representatives of backward third world socialist countries again plotting a way to steal wealth from the US. Only America and a few successful nations would attempt to obey UN mandates. All the Third World countries would ignore the same treaties/mandates/international laws they themselves introduce and vote for.
It appears that we can bet the bank that for the next four years we will not have a president that will tell the UN to go shovel shit. The last Americans that officially battled the UN were Ronald Reagan and John Bolton. Maybe if conservatives win the Senate we can block UN treaties. obama would love to use the UN as a crutch to speed up America's slide to socialism.
Posted by: TomR,armed in Texas at March 3, 2012 12:59 PM
---
Tom, your right, they sure want to control us. And you right too about Reagan and John Bolton.
Posted by: Wild Thing at March 4, 2012 01:56 AM
---