« Harry Reid on Obama's Sliding Popularity: "I Don't Believe in Polls & Especially Not This One" | Main | Krauthammer: Obama's An "Enemy" To The Energy We Need To Sustain Ourselves »
March 14, 2012
The Gary Sinise Foundation & Stephen Siller Tunnel To Towers Foundation Team Up to Build Homes for America's Bravest

The Gary Sinise Foundation & Stephen Siller Tunnel To Towers Foundation Team Up to Build Homes for America's Bravest
Actor Gary Sinise is joining with the families of 9/11 victims to build 'Smart Homes' for our most seriously wounded U.S. service members. The project, called Building for America's Bravest, is a joint effort between the Gary Sinise Foundation and the Stephen Siller Tunnel To Towers Foundation.
Gary Sinise and Frank Siller joined Megyn Kelly to talk about the importance of the project and how it came about. Sinise said that after our troops were deployed following 9/11, he got "very, very actively involved with supporting military charities and doing what I could to try to help people."
Frank Siller, whose brother died on 9/11 trying to help save others, said, "We know we're at war because of what happened, not only to Stephen, but to 3,000 people that day … Our men and women have picked up the torch since then, and have made tremendous sacrifices for us."

Siller continued, saying, "The ones that are coming home that are severely injured, I think it is our responsibility as civilians here to make sure that we take care of them the proper way. And, this is the least that we can do."
Sinise described the work of the program saying that through specially designed homes, they work to make the lives of quadruple amputees better.
Sinise in the green room — See what he had to say:

What made you want to start this foundation and help veterans with building Smart Homes?
Sinise: Multiple things made me want to do this for our troops. First, I have veterans in my family, both my wife's side and my side of the family. Secondly, I got involved with Vietnam veterans groups in the early 80s in Chicago, and I played one in the movie 'Forest Gump.' Since I played a disabled veteran in the movie, I got involved with the Disabled American Veterans organization (DAV).
When 9/11 happened, I just wanted to do something. I didn't want our warriors to come home and be treated like our Vietnam veterans were, so I just jumped in and tried to do as much as I could to help entertain them and support them in various ways. One of those ways is building specially designed homes for these very, very severely wounded warriors.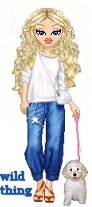 Wild Thing's comment.........
Posted by Wild Thing at March 14, 2012 12:50 AM
---
Comments
You know, when one moves on, another one replaces them. Bob Hope is gone and Gary Sinise has filled his shoes. I hope there will always be someone on this level that will care about our military like Bob and Gary has.
Posted by: BobF at March 14, 2012 09:30 AM
---
Gary Sinese has been all about supporting the Military from the get go. I agree with Bob's comment regarding Bob Hope.
Sinese is one Hollywood personality who understands what this Country needs and is not afraid to let that fact be known.
Jon Voigt and Kelsey Grammar,and a whole host of Country Western Entertainers, are also in that group.
Posted by: Sean at March 14, 2012 10:32 AM
---
Gary Sinese is not just a passive supporter of veterans. He actually starts projects and sees to their success. He is certainly a good guy.
Posted by: TomR,armed in Texas at March 14, 2012 12:37 PM
---