« Obama Campaign Gets 9 MORE Air Force Aircraft ~ Our Tax Dollars Paying for Obama's Campaign!!! | Main | Nuclear Expert: China Has Sold Iran Long Range Missile Technology (Video) »
March 11, 2012
Something You May Not Know About Mitt Romney ~ True Story and Great Video!
Mitt Romney gives services to San Diego wildfire victims. This is a true story.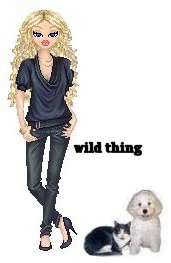 Wild Thing's comment......
Just a non political nice story. We seldom see a politician do anything that does not benefit him/her.
Posted by Wild Thing at March 11, 2012 05:47 AM
---
Comments
This man has principles and lives by them. So unlike our current President.
The more that comes out, about this man, and the way he wants this Country to go, the more appealing he will become.
Latest polls show him leading Soetero, by 3 to 5 points. Let's hope that continues.
The people of the United States have had enough of the slippery slope that is leading us to Third World Socialism.
Romney and the Republican leadership need to realize this and present a campaign that shows just how this Country can be turned around.
They need to do this in such a way that it will completely overwhelm the MSM campaign to re-elect Obama.
Let's all hope they have the Huevoes, to get it done.
Posted by: Sean at March 11, 2012 11:41 AM
---
Sean, I agree with all you said.
Thank you and well said.
Posted by: Wild Thing at March 12, 2012 12:15 AM
---