« Drilling Permits Down 36% Under Obama Administration | Main | U.S. Army Staff Sgt. Robert Bales Could Get Death Penalty »
March 24, 2012
Sen. Pat Toomey of Pennsylvania: Republicans Can Trust Romney to Govern as a Conservative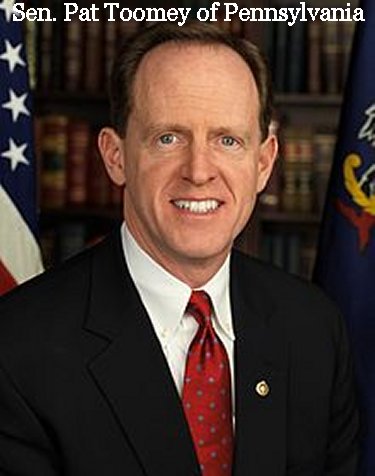 Toomey: Republicans Can Trust Romney to Govern as a Conservative

HARRISBURG, Pa.--Sen. Pat Toomey of Pennsylvania, who has said he won't endorse anyone in the Republican presidential race, on Friday praised front-runner Mitt Romney as a true conservative whom Republicans can trust as their nominee.
"I think Mitt Romney is a conservative, and I think if elected, he'll govern as a conservative," Toomey told reporters during a press conference at the Pennsylvania Leadership Conference, an annual gathering of conservative activists in the Keystone State.
"I think Governor Romney is absolutely committed to the principles of limited government," Toomey said. "I think he knows the free-enterprise system is a source of prosperity and opportunity and personal fulfillment, and elevating people out of poverty. He's been a practitioner, so he understands from a very concrete sense how markets work and create opportunities."

Toomey's remarks came during a week in which prominent Republicans have been urging their party to unite behind a presidential candidate. Former Florida Gov. Jeb Bush endorsed Romney on Wednesday. On Thursday, Sen. Jim DeMint of South Carolina--like Toomey--praised Romney without endorsing him.
The praise from DeMint and Toomey is significant because of their standing with parts of the GOP base. DeMint is a leading tea party figure, and Toomey is a former president of the antitax Club For Growth.
As he has previously, Toomey declined to explicitly declare his preference for Romney. But he made it clear that he thinks highly of the former Massachusetts governor and would be satisfied with him as the nominee.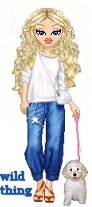 Wild Thing's comment...........
I think more and more people will see how bad Santorum truly is and not what we need to be President. Also the same with Newt. Romney has little by little been getting more conservative, Not anywhere close to what Gov. Perry is or my Gov. Scott here in Florida. But at least he is moving to the right like Ronald Reagan did so there is hope at least.

Posted by Wild Thing at March 24, 2012 02:50 AM
---
Comments
Toomey is the one our "true conservative" Sanatorium threw under the bus to support that liberal POS Arlin Specter. After all, a "true conservative" always puts principal before all else...yea, right, Rick, tell us about it.
Posted by: BobF at March 24, 2012 10:15 AM
---
Bob, you are right that was horrible what Santorum did. Thank you so much for pointing that out it is very important. I shared that with someone awhile back and they did not know about it. That kind of thing shows a lot about a person.
Posted by: Wild Thing at March 25, 2012 05:37 AM
---