« Gingrich Begins Charging $50 for Photos at Events ~ Oh my Gosh! | Main | Obama Starts Selling Hoodies on Website ~ Good Example Of How Obama USES People »
March 27, 2012
Obama on Open Mic Telling Russians "After my Election I have more Flexibility" on Missile Defense – Video
Obama Caught on Open Mic telling Russians "After my Election I have more Flexibility" on Missile Defense

Obama caught on an open mic as reporters were being let into the room where he had just met with Russian President Medvedev in Seoul, South Korea. The two leaders had just met for 90 minutes and were preparing to speak to reporters.
In the open mic moment, Obama is heard having this exchange with Medvedev about the issue of Missile Defense:
President Obama: This is my last election. After my election I have more flexibility.
President Medvedev: I understand. I will transmit this information to Vladimir.

.

Mitt Romney Calls Obama's Open Mic Words to Russia "Very, Very Alarming"
Romney called Obama's words "very, very alarming," to think Obama is willing to tell the Russians secretly things he does not want to tell the American people prior to the coming Election. Romney called Russia our greatest "geopolitical foe," because they "stand up for the world's worst actors" again and again, from Syria to Iran to Venezuela etc. Romney questioned what Obama will do if he is re-elected, knowing he is no longer restrained by the need to be accountable to the voters.
.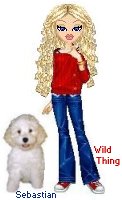 Wild Thing's comment......
Thank you Mitt Romney for speaking out about this. Santorum did not he was too busy bashing Romney yesterday and laughing about how he said ' this is bullshit". He was on Wolf Blitzer on CNN just having a wonderful time laughing about it. sheesh.
This is huge what Obama did and Republicans need to speak out about it.
Posted by Wild Thing at March 27, 2012 02:47 AM
---
Comments
Saw an article in Drudge, this morning stating, that Obama , yesterday,was asking if the mike were off and laughing about it.
That is what he has been doing to the American Public since he got elected to office. Laughing at us.
If he does get re-elected he no longer will have to worry about open mikes or any type of subterfuge.
At that point he can go full steam ahead in, "Fundamenataly Transforming This Country's Way of Government".
This supposed Gaffe, is a real insight into how this Traitorous President thinks.
He cares little for the Constitution or any other documents and Laws that have made and kept this Country from sinking into the morass that is Socialism.
As a matter of fact that is exactly, what he and his main guru, George Soros, have been planning all along.
We only have 7+ months until Election Day. Do not think for one moment that Obama and his crew will not pull every dirty trick whether it be legal or illegal, in order to get re-elected.
The American Public needs to realize that this is the last and best chance to save this Republic.
There will not be any "Do Overs" if this man wins.
Posted by: Sean at March 27, 2012 10:49 AM
---
obama couldn't give two shits about America's security. He only cares about himself and his reelection. He has done his best to put off most of his misery inducing plans until after the 2012 elections so that a dumbed down electorate will vote to keep his slimy ass in office.
Posted by: TomR,armed in Texas at March 27, 2012 12:57 PM
---
Sean, well said, I agree there will be no do overs if Obama wins a second term.
Posted by: Wild Thing at March 28, 2012 01:51 AM
---
Tom, that is so true, he could care less. He mocks everything.
Posted by: Wild Thing at March 28, 2012 01:52 AM
---