« Woman Wins a Million Dollars in Lottery But Still Wants Her Food Stamps ~ Throw Her In Jail!! | Main | Mitt Romney's AWESOME Response to One of the Occupy People »
March 09, 2012
Obama Lobbying Against Keystone Pipeline ~ Wake Up Voters Obama The Worst Pres. In USA History!
Obama Lobbying Against Keystone Pipeline

House Speaker John Boehner calling out President Obama for his lobbying of Democrat Senators today that killed the Keystone Oil Pipeline – again – in the U.S. Senate. Boehner said Obama likes to talk about having "an all of the above energy policy," but his actions just don't show that.
Democrats today killed an effort to approve the Keystone Pipeline by preventing it from coming up for vote in the U.S. Senate. It had to get 60 votes, and only got 56. Obama himself, reportedly personally lobbied against the pipeline. Just another example that for Obama, it's not about what is best for the American people, it's all about what comports with his far-Left, environmental-wacko ideology.
I hope the country will note this was a Republican effort to build the pipeline and create jobs – and it was the effort of Obama and the Democrats to keep that from happening.


.

The measure has sharply divided key Democratic constituencies. Labor unions largely back the plan while environmentalists oppose it.
President Barack Obama rejected a bid in January to expedite the pipeline, arguing that a decision deadline imposed by Congress did not leave sufficient time to conduct necessary reviews. Administration officials have said the president may still eventually give the project a green light, though critics accuse him of trying to delay a final decision until after the November election. Obama personally lobbied wavering Democrats to block passage of the amendment.
"He made some calls," White House Press Secretary Jay Carney told reporters before the vote. "The president believes that it is wrong to play politics with a pipeline project whose (exact) route has yet to be proposed.".
,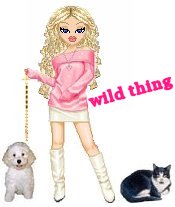 Wild Thing's comment......
I sure hope there is a special place in hell for Obama and these democrats.
Posted by Wild Thing at March 9, 2012 05:45 AM
---