« Charles Krauthammer:" I actually like Romney, I think he's a very good man and he would make a great president." | Main | Something You May Not Know About Mitt Romney ~ True Story and Great Video! »
March 10, 2012
Obama Campaign Gets 9 MORE Air Force Aircraft ~ Our Tax Dollars Paying for Obama's Campaign!!!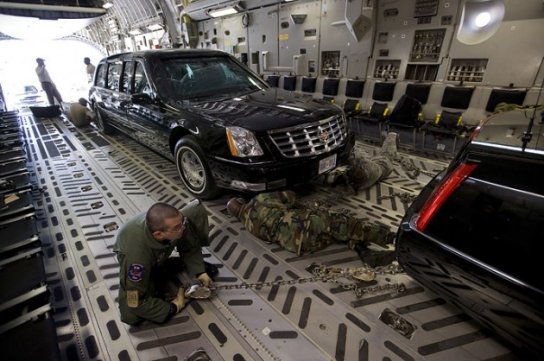 Obama campaign gets 9 more Air Force aircraft ~ Our Tax Dollars Paying for Obama's Campaign!!!
The U.S. Air Force is pulling nine cargo aircraft from military operations to support President Barack Obama's stepped-up visits to campaign events.
The five medium-capacity C-130s and four heavyweight C-17s will be used to ferry security vehicles, armored limousines and communications gear into cities ahead of Obama's campaign appearances.
In the months before November, the president is expected to fly into multiple cities per week, and speak at multiple sites per day. On Mar. 8, for example, the president will fly to Richmond, and then drive over to a Rolls-Royce aircraft-parts factory. That evening, he'll fly down to Houston, Texas.
His wife, Vice President Joe Biden and many of his cabinet secretaries are using the Air Force's fleet of VIP aircraft to visit more states as the election season speeds up.
The nine cargo aircraft will begin operations in April, said Maj. Michelle Lai, communications officer for the Air Force's 89th Airlift Wing. "They'll stand down in November 2012," she said.
The Air Force allocated extra aircraft to support President George W. Bush when he was running for re-election in 2004, she added.
Currently, the aircraft "already belong to other [Air Force] units," said Lai. "They're continuing to fly troops or supplies into the [Middle East] theater or across the country."
The cargo aircraft have been used to fly troops, weapons and supplies into U.S. bases in Afghanistan, Iraq and other sites in the Middle East during the decade-long operations in Afghanistan and Iraq. However, fewer aircraft are needed day-to-day since Obama's decision to withdraw U.S. troops from Iraq, which is sandwiched between hostile governments in Iran and Syria.
The big C-17s will be based at Andrews Air Force Base, just outside Washington D.C. They're powerful enough to carry a 60-ton Abrams tank, and are wide and long enough to carry several limos, security trucks and communications vans.

The smaller C-130s will be based in Delaware. They can carry 20 tons of cargo, but can only fit a few vehicles.
The squadrons will supplement the existing fleet of VIP passenger aircraft at Andrews. Those aircraft include two giant Boeing 747s — which are tagged Air Force One while they're carrying the president — as well as five Boeing 757 wide-body passenger jets, and 11 Gulfstream executive jets.
Those passenger aircraft are already helping shuttling cabinet secretaries to their election-related events, many of which are in critical swing-states.
On Feb. 24, first lady Michelle Obama and Biden flew to a campaign event in North Carolina.
On Feb. 25, Kathleen Sebelius, Obama's secretary of the nation's medical sector, also visited North Carolina to attend a event for a gay advocacy group. While there, she declared that "there's an important election in early May in North Carolina … [and] it's a great template for what needs to be done to organize people and turn out people for November."
"North Carolina is hugely important in this next election," she added.
The first lady visited the state again on March 2, and Obama followed her to the state March 7.
While Obama jets to Richmond and Houston Friday, Homeland Security Sec. Janet Napolitano flies to New York to participate in a panel discussion at the Women in the World Summit 2012.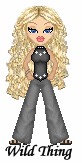 Wild Thing's comment.......

OUR TAX DOLLARS TO SUPPORT THE FREAK OBAMA'S campaign!!!!!!!!!!!!!!!
He should be fired, impeached, thrown in jail and convicted of treason. I know I say that a lot, but my gosh, he abuses our Constitution, he hates our country, makes his threats all the time, lies, abuses everything good about our country and not one day does by that he does not tick me the hell off.
...end of my rant... LOL have a great day all except Obama and his horrible wife.
Posted by Wild Thing at March 10, 2012 03:55 AM
---
Comments
The obamas have absolutely no shame. No moral traits to their characters. They are evil. Sadly they also represent a good deal of the character of a large segment of America. This has been coming for decades. To what end will we go?>
Posted by: TomR,armed in Texas at March 10, 2012 10:36 AM
---
That 1/2 breed nazi maggot is so paranoid that he has to have a division of armed brown shirted thugs accompany him at every one of his 4th Reich speeches.
Posted by: cuchieddie (enemy of the state) at March 13, 2012 05:28 PM
---