« 100 COMBAT VIDEOS IN 3 MINUTES | Main | Mitt Romney Wins Washington GOP Presidential Caucuses – Congratulations!!!! »
March 04, 2012
New Movie Highlights Obama's Atrocious Anti-Israel Policies (Video)

This is the entire 30 minute video.
New Movie Highlights Obama's Atrocious Anti-Israel Policies
This video highlight's Barack Obama's shameful and dangerous anti-Israel policies.
One day before the AIPAC conference kicks off in Washington, an anti-Obama pro-Israel group is widening its criticism of President Barack Obama's record on Israel — while the White House defends its treatment of the relationship.
The video has clips of Obama quotes and outside commentary to put forth the narrative that Obama has made statements and taken actions as president that have put him out of step with the government of Israeli Prime Minister Benjamin Netanyahu and his supporters.

"We believe that that the borders of Israel and Palestine should be based on the 1967 lines," Obama is shown saying, a reference to his May, 2011 speech, where he for the first time explicitly defined U.S. policy as supporting the 1967 borders with agreed swaps as the basis for Israeli-Palestinian peace negotiations.
"He didn't quite have a full grasp of what the full region looks like," conservative journalist Lee Smith is shown saying in the video. "This is not how you treat an ally."
.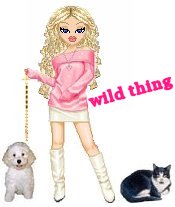 Wiild Thing's comment............
This is great I am so glad they made this video.
Posted by Wild Thing at March 4, 2012 01:47 AM
---