« Obama Lobbying Against Keystone Pipeline ~ Wake Up Voters Obama The Worst Pres. In USA History! | Main | BREAKING NEWS: Obama Put on Notice »
March 09, 2012
Mitt Romney's AWESOME Response to One of the Occupy People
"Let me tell you something: America is a great nation because we're a united nation. And those who try and divide the nation, as you're trying to do here and as our President is doing, are hurting this country seriously."
Even people that are not supporters of Romney should love this.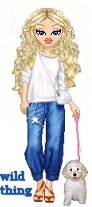 Wild Thing's comment.......
I LOVE his response to the Occupy idiot! Thank you Mitt Romney!
Posted by Wild Thing at March 9, 2012 05:47 AM
---
Comments
There is a video out in TV land from an interview on Fox News with Romney and a small business owner
and the father of a US Marine. The young Marine has PTSD and as his Dad says the VA is screwing him
Over because his injury is invisible. Romney answered the Father spot on. It is so damn impressive and hard to watch the Father with tears running down his face. The Dad talks about Co-Pay,Co-Pay WTF??
I won't drag this out, it was on Pat Dollard and it needs to be seen hopefully Obamas lackeys won't get
Their hands on it. The consensus of the posters was forget the past Romney is the man!!!!

Posted by: Gator at March 9, 2012 11:46 AM
---
Gator, thanks. I saw that happen and the one I saw was on the Huckabee Forum debate...this last one. It had me crying it was powerful.
I bet it is the same thing not positive, but the way you described it and all it could be.
I will check it out and see. Thank you soooo much. (hug)
Posted by: Wild Thing at March 10, 2012 03:21 AM
---