« Nuclear Expert: China Has Sold Iran Long Range Missile Technology (Video) | Main | FOX Discussing Mitt Romney and The Auto Industry ~ EXCELLENT VIDEO »
March 12, 2012
Mitt Romney Has Proven His Support For Our Troops and Veterans ~ Generals Support Romney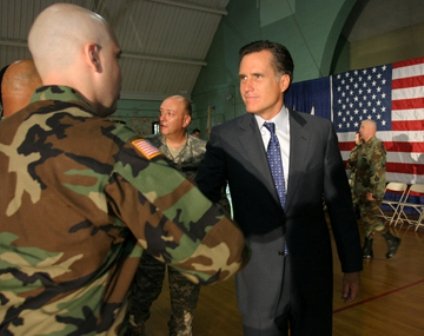 General Marks, United States Army....
"General Marks said, "Governor Romney has been outspoken in his commitment to our men and women in the military. Our troops need more support from Washington and Governor Romney will ensure that they have the resources they need to defend this country. I am proud to be joining Governor Romney's campaign. On national security issues, the Governor has distinguished himself as a true leader ready to invest in our national defense." "
"Major General James Marks Retired From Active Duty In October 2004 After More Than 30 Years Of Service To Our Country. A graduate of the United States Military Academy, General Marks has more than three decades of experience in the Intelligence field. During his career, he held command and staff assignments from infantry platoon leader and infantry company commander in the 101st Airborne Division to senior intelligence officer for the Coalition Land Forces during combat operations in Iraq as part of Operation Iraqi Freedom. He concluded his career as the Commanding General of the United States Army Intelligence Center and Fort Huachuca, Arizona. Currently, he resides in Virginia and is the President and CEO of Global Linguist Solutions, Falls Church, Virginia. He is a contributor to the BBC and was also a military analyst for CNN.
"His awards and decorations include: the Distinguished Service Medal, the Defense Superior Service Medal, Legion of Merit with one Oak Leaf Cluster, Bronze Star, Defense Meritorious Service Medal, the Meritorious Service Medal with four Oak Leaf Clusters, the Army Commendation Medal, the Army Achievement Medal with one Oak Leaf Cluster, the Armed Forces Expeditionary Medal, the Global War on Terrorism Expeditionary and Service Medals, the Korean Defense Service Medal, and the NATO Medal."
.
"Brigadier General Mikolajcik said, "Governor Romney's record on veterans' issues is very strong. He firmly believes that the commitment to our troops doesn't end when their service is finished and that we must take care of those who have sacrificed to protect us. I look forward to telling my fellow veterans in South Carolina of his plans to keep America secure." "

"Brigadier General Thomas R. Mikolajcik Is An Air Force Academy Graduate With 27 Years Of Military Service. General Mikolajcik served in the Air Force as a pilot, staff officer and held numerous command positions. He retired in 1996 as United States Air Force Director of Transportation and is a consultant in logistics and transportation. The General is an adviser to the Metro Chambers Military Relations Policy Council and was awarded the South Carolina Order of the Palmetto in 1994."

.
"Lieutenant General Watts said, "Governor Romney understands the nature of the threats facing our nation and will make sure that our men and women in uniform have the very best training and technology to get the job done." "

"Lieutenant General Claudius "Bud" Elmer Watts III Served As Comptroller Of The U.S. Air Force And President Of The Citadel. General Watts' Air Force career spanned 31 years during which he served in numerous flying positions, amassing more than 7,000 flying hours and commanding various units up to wing level. He also held numerous staff positions, culminating as Comptroller of the United States Air Force in 1986. General Watts was named the 17th President of The Citadel in 1989 and served in that position until his retirement in 1996."
"Romney best suited for commander-in-chief...
"Gov. Romney is the only candidate to offer a detailed plan to restore our military and provide the weapons and equipment our troops need to win wars decisively and come home safely. He will reverse President Obama's dramatic defense cuts and increase our naval shipbuilding rate. Rather than reducing the defense budget, he will reduce the duplication of efforts and apply those savings to strengthening our military posture. And he will restore as a top priority the deployment of a multilayered national ballistic-missile defense system."
"Mitt Romney has been a strong advocate for veterans and will work to ensure that those who have heroically sacrificed for our country receive the care that they deserve," said Lt. General Bud Watts, former President of the Citadel. "We need a Commander-in-Chief who will support our veterans and troops, strengthen our military, and strengthen our national defense. Mitt Romney believes in America and in the founding principles that make our country great, and he is the kind of steadfast leader we need during these challenging times."

.
Mitt Romney on ............MILITARY AND VETRANS BENEFITS:
"In February 2005, Romney filed legislation to increase benefits for Massachusetts National Guard members. Working with the state legislature, Romney developed the "Welcome Home Bill" which provides guardsman with reduced life-insurance premiums and free tuition and fees at Massachusetts universities and community colleges. The bill also increases daily state active-duty pay rate from $75 to $100, and increases the death benefit paid to families of Guard members killed in the line of duty from $5,000 to $100,000. Additionally, the "Welcome Home Bill" creates a $1,000 bonus for Guardsman and reservists called to active duty in Iraq and Afghanistan since the September 11, 2001 attacks and a $500 bonus for those who were activated for duty elsewhere. The legislation provides a $2,000 benefit for Gold Star spouses and increases the Gold Star parents' benefit from $1,500 to $2,000.
"High school diplomas will also be granted to veterans who dropped out to enlist in World War II, Korea or Vietnam wars. Romney signed the bill into law on Veterans Day 2005.
"In a November 3, 2006 press release, Romney stated that the account that funds the insurance benefits created in the "Welcome Home Bill" faced a deficit of $64,000. The Massachusetts legislature was out of session at the time of the shortfall. According to the press release, Romney transferred money from the governor's office budget to cover the deficit.
"Working with the legislature, Romney developed legislation to provide tax exemptions to disabled veterans and benefits to families of fallen and missing soldiers. Romney signed the Massachusetts Military Enhanced Relief Individual Tax (MERIT) Plan into law on August 14, 2006. The bill increases property tax exemptions for disabled veterans and grants spouses of veterans killed or missing in action since September 11, 2001 full property tax exemptions for five years. After five years the spouses receive an annual $2,500 exemption under the legislation.
"Romney was also the first governor in Massachusetts history to appoint a secretary of veteran's affairs to his cabinet.
"Romney's efforts to assist Massachusetts servicemen were recognized by the Employer Support for the Guard and Reserve, which presented him with the Pro Patria Award and the 2006 Secretary of Defense Employer Support Freedom Award.

Mitt Romney: Grow military spending, build new ships, planes - Oct 6, 2011

"HILLSDALE, Mich. - In a speech to Hillsdale College graduates yesterday about confronting a world filled with evil, Republican presidential candidate Mitt Romney said America should combat radical Islam by bulking up its military.
" "There is no safe place if evil is unrestrained," the former Massachusetts governor said during his address at the campus 80 miles northwest of Toledo.
" "The weak may hide, but they become weaker still, until at last they are discovered and easily conquered. History teaches us this: The best ally of peace is a strong America."
"Mr. Romney proposed adding 100,000 troops and keeping defense spending at 4 percent or more of America's gross domestic product, a remark that garnered applause from the families and friends of Hillsdale's 306 listed graduates. With $580 billion projected to cover the U.S. military and Iraq war this year, defense spending already is above the 4 percent mark."
.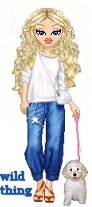 Wild Thing's comment.........
Very impressive! What a difference between the freak Obama and Romney.
Obama fights everything that would help our troops and Veterans.
Posted by Wild Thing at March 12, 2012 12:47 AM
---
Comments
The Cold War is coming back and we no longer have the forces to fight it. We don't have the hundreds of B-52's and ICBM's to stand ground alert to thwart a preemptive attack. We can thank HW Bush and Clinton for this.
Posted by: BobF at March 12, 2012 07:30 AM
---
The Cold War is not coming back.
That was when we were facing a cilvilized enemy who, like us, was just afraid of the consequences, related to the use of Nuclear Weapons.
Our current enemy has no such compunction. As a matter of fact they would look at it as the ultimate jihad. Think about it, massive suicides.
There won't be enough virgins left, but that's beside the point.
Posted by: Sean at March 12, 2012 11:11 AM
---
You are both correct. We are entering a new Cold War with China and Russia. Putin is now a dictator wanting to return to the good old USSR days. China, with it's large wealth from taking over American manufacturing, will soon be engaging a heavily indebted America in a military buildup for controlling influence in Asia.
And then we have our most immediate enemy islam who is heavily infiltrating a politically correct America and Europe.
We have both a hot and a cold war going. And thanks to decades of military drawdown(four presidents worth) and increasing head in the sand PC, we are in very bad condition to conduct these wars.
Buy Ammo!!
Posted by: TomR,armed in Texas at March 12, 2012 11:55 AM
---
Sean, I'm not talking about Islamists. The Russians are rebuilding their forces and with Putin in charge, will be stronger than before. The Chinese are continually upgrading their forces and now have ICBM's with the capability of pinpoint accuracy...thank you Bill Clinton.
Russian fighter jets are constantly probing US Airspace in the Northern regions like they have done back during the Cold War. We're constantly scrambling fighters to intercept them.
In 2007 a Song Class diesel powered Chinese submarine surfaced, undetected, in the middle of a US Carrier battle group on maneuvers in the Pacific. The sub was within striking distance of the USS Kitty Hawk.
Posted by: BobF at March 12, 2012 10:54 PM
---
Bob, I see your point.
I have to question China. China could destroy this Country without flipping the button. All they would have to do is start calling in their markers.
Russia, under Putin, is still playing the same games they did in the previous Cold War. Feint and move, and nothing more
Putin, however is no fool. He is a Politician, first and foremost.
The Mullahs and Armindijad, as I'm sure you would agree, are a whole different group of folks, and that is where the real threat lies.
Posted by: Sean at March 13, 2012 10:22 AM
---
Sean, the Islamists are more of a threat than the Communists. The Russians and Chinese were civilized but the Islamists truly believe they're doing Allah's work and they will be rewarded if they die in the process. They don't care if they survive or not, as long as Islam wins out.
The main thing I was trying to say was that the US no longer has the resources to fight a Cold War like we did in the past. While the Russians and Chinese are massing military equipment, we're drawing down.
Posted by: BobF at March 13, 2012 02:18 PM
---