« Obama Grabs More Executive Power To Push His Agenda Through Ignores Congress | Main | Obama Wants Higher Taxes on Oil Companies ~ Krauthammer Reponds »
March 31, 2012
Mitt Romney and Paul Ryan Appeared Together on "Hannity" Last Night– Video
Mitt Romney and Paul Ryan Appear Together on "Hannity" – Video

Mitt Romney and Wisconsin GOP Rep. Paul Ryan appearing together on "Hannity" tonight, where they talked about the absolute necessity of defeating Barack Obama in November. They talked about reforming entitlement programs in order to save them for future generations.
Romney brought out that it is Barack Obama who has already "ended Medicare as we know it" by robbing it of $500 Billion to pay for ObamaCare.
Ryan was outstanding as usual, showing a mastery of the details of the budget and America's economic challenges.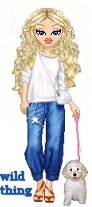 Wild Thing's comment.........
They were both good and earlier in the day Ryan endorsed Romney.
Posted by Wild Thing at March 31, 2012 12:50 AM
---