« Mitt Romney WINS Six States on Super Tuesday ~ Congratulations!! | Main | Mitt Romney Gets the Endorsements of Congressman Aaron Schock and Missouri Senator Roy Blunt »
March 07, 2012
Michelle Obama Attends $100,000 Per Couple Fundraiser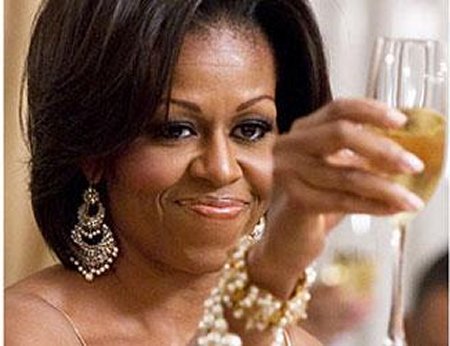 Michelle Obama Attends $100,000 Per Couple Fundraiser

There was some major bucks paid out last week at the fund raisers attended by First Lady Michelle Obama in North Carolina.
The top price was $100,000 per couple event at the Ballantyne hotel in Charlotte to benefit the Democratic National Convention, reports Lynn Sweet of the Chicago Sun-Times. That included dinner, a performance by singer James Taylor, and a photo with the First Lady and something called "a couple greet." If you gave $50,000, you got basically the same thing without the couple greet. For $12,500, a couple got into the dinner, but no photograph and no greeting.
Earlier in the evening at the same hotel, a person could attend a reception with the First Lady and Taylor. The cost was $2,500 for platinum seating which included cuff links or bracelets with the convention logo, $1,000 for gold seating, and $250 for the cheap seats.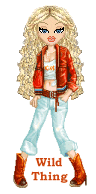 Wild Thing's comment......
WOW! They are really bringing in the big money. I have to wonder how much of it they will steal and just use for themselves. Michelle and some shopping perhaps? haha
Posted by Wild Thing at March 7, 2012 02:55 AM
---
Comments
The obamas sure don't shy away from hobnobing with the 1%. Typical Marxists. They socialize with the elite at the same time supporting the OWS anarchists. These two hate the middle class. To them we are worth no more than the taxes we pay to fund their socialist agenda.
Posted by: TomR,armed in Texas at March 7, 2012 01:55 PM
---
Sure a lot of money to pay for carrot and celery sticks.
Posted by: BobF at March 7, 2012 05:38 PM
---
The first slut of America is what I will refer to her as from this day forward.
Posted by: cuchieddie (enemy of the state) at March 7, 2012 07:04 PM
---
Tom, your right they sure do love the 1% people.
Posted by: Wild Thing at March 8, 2012 01:35 AM
---
Posted by: Wild Thing at March 8, 2012 01:41 AM
---
Cuchieddie, and paid by our taxes. augh!
Posted by: Wild Thing at March 8, 2012 01:41 AM
---