« Ron Paul: No Federal Financial Aid for Tornado Victims | Main | Bibi Netanyahu Addresses AIPAC 2012 (3.5.12 full speech video) ~ This is a TRUE Leader Unlike What We Are Stuck With in America! »
March 06, 2012
Mercedes' 'Invisible' Car.... Here's the Awesome Video
The whole thing is a "publicity stunt," writes Mashable, in order to show how the new Mercedes F-Cell hydrogen car has zero emissions (save for water). The clever line is that it's essentially "invisible to the environment." And while that is up for debate (after all, what about all the coal burned to manufacture the parts for the car?) the truth is the video below shows how it's at least nearly invisible to the naked eye.
Mercedes says its hydrogen-powered drive system is "ready for series production," but other reports have its commercialization set for 2014. However, fuel-cell technology is still notoriously expensive, partly because hydrogen is a difficult fuel to store and transport. The materials needed to create a viable fuel-cell are still hovering in the pricey stratosphere.
.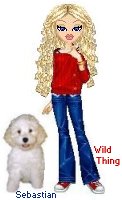 Wild Thing's comment........
I can't say that it's not cool. But, it is accident just trying to happen.
The military has actually alrady been doing some things like this.
Posted by Wild Thing at March 6, 2012 12:50 AM
---