« U.S. Army Staff Sgt. Robert Bales Could Get Death Penalty | Main | New Black Panther Leader: "White America, We Have Given You 400 Years to Get It Right and You Still Have Failed Black People" »
March 25, 2012
Former Vice President Dick Cheney had a heart transplant Saturday

Former GOP Vice President Dick Cheney is recovering from heart transplant surgery at Inova Fairfax Hospital in Northern Virginia, a spokeswoman said Saturday evening.
In 2010, Cheney had a left ventricular assist device implanted for treatment of end-stage heart failure. The former vice president has been on the cardiac transplant list for more than 20 months.
Though he and his family do not know the identity of the donor, they will be forever grateful for this lifesaving gift, the spokeswoman also said.
Cheney, who is in intensive care, expressed his thanks to the teams of doctors and other medical professionals at Inova Fairfax and at George Washington University Hospital, where he also has been treated, for their "continued outstanding care.

Cheney, 71, served under George W. Bush from 2001 to 2009. He has a long history of cardio-vascular disease, having had five heart attacks since age 37.
Cheney was born in Lincoln, Neb., and served in the Nixon, then the Ford administration, for which he was chief of staff. He was elected to the House in 1978 as a Wyoming congressman and won reelected five times.
Cheney was secretary of Defense under much of George H.W. Bush's administration, overseeing Operation Desert Storm. He was also chief executive officer for the Halliburton Co. from 1995 to 2000.
Cheney has remained a strong voice in the Republican party and has been an outspoken critic of President Obama.
He has undergone several bypass surgeries and other procedures, including the one two years ago. Cheney also had a mild heart attack in June 2010.
More than 3,100 Americans currently are on the national waiting list for a heart transplant. Just over 2,300 heart transplants were performed last year, according to the United Network for Organ Sharing. And 330 people died while waiting.
The group also reports 332 people over age 65 received a heart transplant last year.
The majority of transplants occur in 50- to 64-year-olds.
More than 70 percent of heart transplant recipients live at least five years, although survival is a bit lower for people over age 65.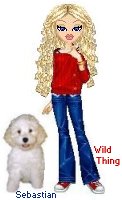 Wild Thing's comment.........

Prayers for Dick Cheney and a speedy recovery and for his family.
Posted by Wild Thing at March 25, 2012 05:50 AM
---