« Obama Moron Without Teleprompter ~ GREAT Video! | Main | Sen. Pat Toomey of Pennsylvania: Republicans Can Trust Romney to Govern as a Conservative »
March 23, 2012
Drilling Permits Down 36% Under Obama Administration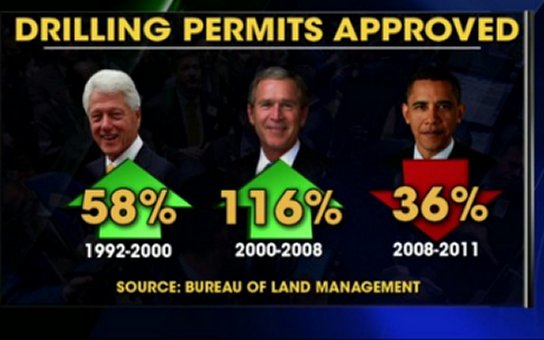 When the president says he is opening up millions of acres for drilling exploration in the United States, Cavuto says you might want to thank the previous presidents instead, including Bill Clinton and George W. Bush.
According to the Bureau of Land Management, the current administration has actually decreased approval of drilling permits by 36 percent. Even under Bill Clinton, his administration increased the approval of drilling permits by 58 percent, and George W. Bush increased approval by 116 percent.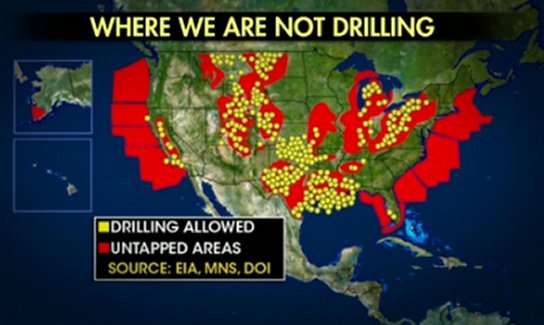 Neil Cavuto on FOX showed a graphic of current drilling sites in the United States vs. the amount of land that we 'could' drill on.
.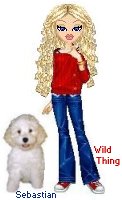 Wild Thing's comment......
Obama can lie all he wants and he will and does. But the truth is what speaks volumes!!!!

Posted by Wild Thing at March 23, 2012 02:55 AM
---
Comments
I wonder if obama is so mentally programed that he believes his own lies. I just hope that the eventual GOP candidate uses obama's doublespeak against him during the general election campaign. Lots of material there.
Posted by: TomR,armed in Texas at March 23, 2012 12:29 PM
---
Tom, I think he is and has been since a very young boy. He had so many communists in his life, his mother , the two men that helped raise him so many other things as well. His grandmother was also a communist. My guess is the DNC caught on about him and did all they could along the way to move him forward, long before we ever heard of him.
Posted by: Wild Thing at March 24, 2012 02:44 AM
---