« Hannity Shows Video of Obama at Harvard Praising Radical Professor in 1991 – Video | Main | American Petroleum Institute President Speaks Up About Horrible Obama's Oil Double-Speak ~ HUGE Thank you! »
March 08, 2012
As Gov. in 2006 Gov. Romney Denounced Khatami Visit To Harvard ~ Good For Romney!!!!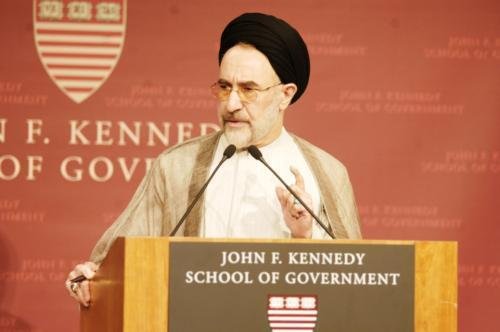 Romney came out strong against the upcoming visit of former Iranian President Mohammed Khatami's visit to lecture at Harvard. He's took a strong stand on this one.
ROMNEY DENOUNCES KHATAMI VISIT TO HARVARD
Declines to provide escort, or offer state support for trip

Governor Mitt Romney today ordered all Massachusetts state government agencies to decline support, if asked, for former Iranian President Mohammed Khatami's September 10 visit to the Boston area, where he is scheduled to speak at Harvard University.
"State taxpayers should not be providing special treatment to an individual who supports violent jihad and the destruction of Israel," said Romney.
Romney's action means that Khatami will be denied an official police escort and other VIP treatment when he is in town. The federal government provides security through the U.S. State Department.
Romney criticized Harvard for honoring Khatami by inviting him to speak, calling it "a disgrace to the memory of all Americans who have lost their lives at the hands of extremists, especially on the eve of the five-year anniversary of 9/11."
Said Romney: "The U.S. State Department listed Khatami's Iran as the number one state sponsor of terrorism. Within his own country, Khatami oversaw the torture and murder of dissidents who spoke out for freedom and democracy. For him to lecture Americans about tolerance and violence is propaganda, pure and simple."
Romney cited a litany of hateful actions by Khatami, including his support for violent jihadist activities:

During the period of time he was in office, from 1997 to 2005, Khatami presided over Iran's secret nuclear program. Currently, the Iranian Government under President Mahmoud Ahmadinejad is snubbing the international community's request to cease nuclear weapons production.
In the recent conflict along the Israel-Lebanon border, Khatami described the terrorist group Hezbollah as a "shining sun that illuminates and warms the hearts of all Muslims and supporters of freedom in the world."
Khatami has endorsed Ahmadinejad's call for the annihilation of Israel.
During Khatami's presidency, Iran refused to hand over the Iranian intelligence officials who were responsible for the attack on the Khobar Towers that killed 19 U.S. military personnel.
In his own country, Khatami oversaw the torture and murder of Iranian students, journalists, and others who spoke out for freedom and democracy. Khatami relaxed freedom of speech laws giving democracy reformers a false sense of security only to engage in one of the largest crackdowns in the country's history.
In Khatami's Iran, there was no religious tolerance. According to the U.S. Office of International Religious Freedom, Iran was one of the worst offenders of religious persecutions. Minorities, such as Evangelicals, Jews, Catholics and others, have suffered.
"Khatami pretends to be a moderate, but he is not. My hope is that the United States will find and work with real voices of moderation inside Iran. But we will never make progress in the region if we deal with wolves in sheep's clothing," said Romney.

The Bush administration this week asked Congress for $5 million to pay for visits by 200 Iranian professionals and foreign-language teachers to help open cultural exchange efforts.
Khatami's visit included participation in a United Nations conference earlier in the week, and stops in Illinois and Washington, D.C.'s National Cathedral.
.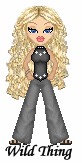 Wild Thing's comment.........

It was a disgrace that Khatami was invited and let into the country in the first place.
From reading other articles about his online I saw where Condi Rice was appealed to not to invite or allow this terrorist to come to our country. But she did not stop it,.....it was her idea.
Posted by Wild Thing at March 8, 2012 02:48 AM
---