« Former President Clinton: 'We Should Embrace' The Keystone Pipeline (video) | Main | Andrew Breitbart Patriot Warrior Dead at 43 ~ Shock To All That Love Him and America »
March 01, 2012
"Act Of Valor " ~ Official Trailer
When the rescue of a kidnapped CIA operative leads to the discovery of a deadly terrorist plot against the U.S., a team of SEALs is dispatched on a worldwide manhunt. As the valiant men of Bandito Platoon race to stop a coordinated attack that could kill and wound thousands of American civilians, they must balance their commitment to country, team and their families back home.
'Act of Valor' uses active duty U.S. Navy Seals as actors. The characters they play are fictional, but the weapons and tactics used are real.
.
.
Americans Give their Thanks to SEALs, 'Act of Valor'

"Valor," which raked in $24.5 million over the weekend, cast active-duty Navy SEALs in an action film that pays tribute to the sacrifices made by these elite fighting forces.
Part of the movie's marketing campaign involves everyday citizens sending in their video salutes to these soldiers. That, plus the positive word of mouth currently building around the film, means "Valor" should enjoy another hearty box office tally this weekend.

Rush Limbaugh on " Act of Valor" : "Folks, this movie, I'm gonna tell you, is unlike anything you've seen. It's real Navy SEALs in a fictional story, intrigue, terrorism, worldwide terrorism. It is just one of the best war movies I've ever seen. I sat in my seat stunned when it was over. You've got to see it. Folks, when you watch this, and those of us who went to see it over the weekend, I know this is true, you're gonna wish that you had the ability to rewind it and watch things again. You're gonna wish that you had it on DVD. You're gonna want to go back and see it again to watch some of the things they do in this movie, Act of Valor. Just unbelievably amazing flick. It's obvious that they're not trained actors, but it adds to it. It adds to the realism of it all. I mean there are stunt people in this movie, but all the exercises performed are actual exercises and tactics that SEALs are trained to do and perform. I've never seen half of them. There's no action adventure movie -- I mean, they do impossible things in like Mission Impossible. This is real stuff that I have never seen done before. "

I just got an e-mail. I said I wasn't gonna talk about Act of Valor anymore. I got an e-mail from my buddy Mark Hasara, retired Lieutenant Colonel from the US Air Force, who overwhelmed me one day by flying a flag in his tanker and six other aircraft in the original invasion of Iraq in 2003. He FedExed it to me just out of the blue with the certificates of all the aircraft and a letter explaining it all. I was blown away by it. I've become his friend. He sent me a note about Act of Valor, said, "I've been listening with interest to your commentary on the movie. The first thing which came to my mind was that these are not actors and this is not acting and this is what it looks like in real life for the team."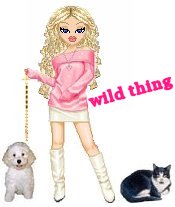 Wild Thing's comment.........
I am so glad Rush talked about it on his show. I hope this film gets a ton of support. Too many do not realize how much our military does and goes through.
Posted by Wild Thing at March 1, 2012 12:55 AM
---
Comments
Chrissie, I would be interested to hear what Nick has to say about this movie given his background. He would have some good insight into the training and dangers these guys face.
Posted by: BobF at March 1, 2012 08:59 AM
---
I am looking forward to seeing this flick. So far I have not heard anything about the writers or producers trying to sneak in an anti military or anti war message.
Posted by: TomR,armed in Texas at March 1, 2012 11:20 AM
---
Bob, we went to see it today and he really liked it so did I. He said these men would make awesome stuntmen but a lot of stuntmen would not make it through the training to be a Navy SEAL. He is right there is such a huge difference in one that serves in the military and the training and someone that does dangerous things for a living.
Nick is one of a handful of stuntmen that has stayed in shape his whole life. He still goes to the gym three days a week. He has had 11 operations on his joints ( elbows and knees) but even so he still works out and mostly just suffers from pain in his knees if he stands on a ladder too much or walks too long , that kind of thing.
Posted by: Wild Thing at March 2, 2012 02:21 AM
---
Tom, I haven't heard anything like that either about the film. It was really done well and impressive.
Posted by: Wild Thing at March 2, 2012 02:24 AM
---
Posted by: BobF at March 2, 2012 07:26 AM
---