« GOP Rep. Paul Ryan Does A Must See Video on America's Looming Debt Crisis | Main | Obama Begging His Audience »
March 17, 2012
Gov. Perry on Texas' Blocked Voter I.D. Law: 'It's Unfortunate We Have to Spend All This Money Defending America's Rights Against Obama Administration'

Rick Perry on Texas' Blocked Voter I.D. Law: 'It's Unfortunate We Have to Spend All This Money Defending America's Rights Against Obama Administration'

A major push-back is building up in Texas after the Justice Department (DOJ) blocked a new voter I.D. law. The law would require voters to show photo identification before entering the polls to cast their vote. The feds say it's unfair to minorities, but supporters are saying that it would cut down on fraud.
Gov. Rick Perry, who supports the law, told Bill Hemmer, that there were multiple cases of voter fraud in various parts of Texas and stressed that America needs good, open, honest elections whether it be Republican or Democrat.
"In today's world having a photo I.D., whether it's to get on an airplane or whether it's to cash a check or it's to check a library book out, it's pretty standard fair."
He went on to say that Texas will be taking this issue to the Supreme Court and said it's unfortunate that they have to spend a lot of money and time defending America's right to make sovereign decisions against the Obama administration.
In addition, Perry addressed the issue of Texas' decision to block Planned Parenthood that resulted in the loss of federal funds of Medicaid's Women Health Program. He said, "We're not going to let the program die, we'll find the money somewhere. It's just sad that you have an administration that is more interested in paying off and rewarding their political supporters," he said.
"We're going to make sure those 100,000 or so plus women have those services, but again, it's an exposure of this administration's clear politics that they're playing."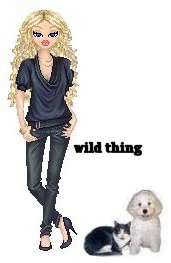 Wild Thing's comment.........
Another case of Obama over-reaching his authority!!
Thank God for Rick Perry.
Posted by Wild Thing at March 17, 2012 12:50 AM
---
Comments
My daughter-in-law's sister moved to Texas with a special needs child. She's a single mother not from Texas and her baby was born in another state. The State of Texas is taking care of the needs of this child and providing them assistance. They're doing this after facing their worse fire and drought season in history and with a 1.6 billion dollar surplus. The Republicans in this country are stupid idiots for allowing the MSM to choose their presidential candidate. Just think what Rick Perry and the right team could have done for this nation?
Posted by: BobF at March 17, 2012 10:05 AM
---
It is a fact. Benito Hussein obama hates Texas. He hates Rick Perry obviously, but he also hates the state of Texas and it's conservative attitude, independent spirit and traditional American values. obama probably also hates and is shamed by our economic success based on capitalism and the free market vs his Marxist socialist failed economics. obama and the oppressive Federal courts can only push so far. Then, it may be 1836(Texas Independence) or 1861 all over again.
Posted by: TomR,armed in Texas at March 17, 2012 02:08 PM
---
Bob, I agree so much. Thank you for sharing about your daughter-in-law's sister.
It really broke my heart that Rick Perry did not get the support he deserved for his presidential run.
Posted by: Wild Thing at March 18, 2012 12:37 AM
---
Tom, your right, that is exactly what is happening. Obama wants to destroy Perry but also ruin all the good things happening in Texas.
Posted by: Wild Thing at March 18, 2012 12:38 AM
---