« Arlen Specter Denies Rick Santorum Claim of a Deal for His Support of SCOTUS Nominees; Santorum Stands by His Story | Main | Governor Jan Brewer Endorses Mitt Romney ~ Thank You Gov. Brewer!! »
February 26, 2012
Top U.S. Commander Orders All NATO Personnel Withdrawn From Afghan Ministries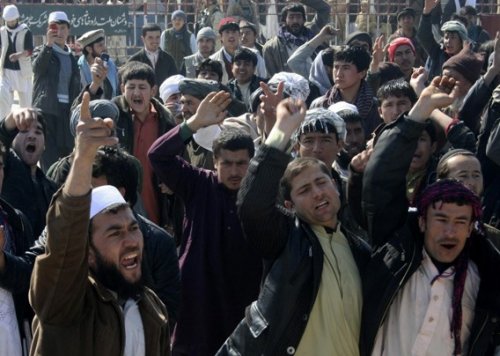 Reuters - Afghan protesters shout anti-U.S. slogans during a protest in Kunduz province. Four people were shot dead by Afghan security forces on Saturday as protests over the burnings of the Muslim holy book at a NATO base erupted for a fifth day, with an attempt by demonstrators to bombard a U.N. compound in the north.

Top U.S. Commander Orders All NATO Personnel Withdrawn From Afghan Ministries

The top U.S. commander in Afghanistan on Saturday recalled all NATO personnel working in Afghan ministries in the Kabul area — a bold and potentially divisive response to the killing of two American service members by an Afghan security official in the country's fortified Interior Ministry earlier in the day.
Marine Gen. John R. Allen's directive comes five days after U.S. military personnel burned a pile of Korans at the largest military base in Afghanistan in an apparently inadvertent act that set off violent protests across the country. More than 25 Afghans have died in those demonstrations, and four NATO soldiers have been killed by men wearing Afghan security uniforms since Thursday, when the Taliban urged Afghan soldiers and police to turn their weapons on their Western counterparts.
The week's events have exposed a core vulnerability of the Obama administration's strategy for winding down the decade-long Afghan war: a fraying trust between two presumed allies who must depend on each other to keep the insurgency at bay.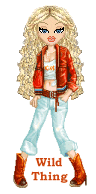 Wild Thing's comment......
And to make matters worse the CIC in chief Obama did his apology. HE is the one that should be punished!
Posted by Wild Thing at February 26, 2012 02:55 AM
---
Comments
Posted by: BobF at February 26, 2012 08:47 AM
---
We need to stop attempting nation building, especially in the Mid East. muslims and islam are not conducive to Western values. Let's cut our losses, get the hell out of the Mid East and let them continue the centuries old killing of each other.
Posted by: TomR,armed in Texas at February 26, 2012 11:39 AM
---
Bob, thanks for the link. that is sooo horrible. All of this makes our country look weak and also puts our troops in even more danger.
Posted by: Wild Thing at February 27, 2012 04:11 AM
---
Tom, I agree you are right.
Posted by: Wild Thing at February 27, 2012 04:12 AM
---