« Mitt Romney Delivers Strong Victory Speech in Florida Hammers Obama – ( Video ) | Main | Gingrich Whines About Florida Winner Take All ( Delegates) Wants Delegates From Romney! ~ What a Jerk Newt is! »
February 02, 2012
Senator Jim DeMint on Mitt Romney

.E. Cupp and the Blaze panel sat down with Senator Jim DeMint during Thursday's "Real News From The Blaze" to discuss the 2012 election, particularly Romney's success with Tea Partiers in the Florida Primary. Of Romney, DeMint said, "he showed that he could stand tough" in Florida and "that's what made the difference in my mind."
"I'm glad we dispelled this myth that Tea Partiers won't support Romney."
When asked if he thinks the Tea Party's credibility will be tested this election, DeMint suggested that there is no one candidate that fits the Tea Party because the Tea Party comprises so many different small groups around the country — from Libertarians to disaffected Democrats to conservatives and Independents.
.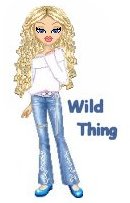 Wild Thing's comment.......

Interesting. DeMint is not endorseing anyone. I have heard him say he will only be working to get the other elections to elect a Republican and feels it would not help to pick out one presidential candidate.
Posted by Wild Thing at February 2, 2012 12:50 AM
---
Comments
I wish no prominent conservative would endorse either of these quacks. Trump is playing silly endorsement games today. He loves the attention. Whatever the outcome of the general election, America is going to continue down the slippery slope of socialism.
Posted by: TomR, armed in Texas at February 2, 2012 11:20 AM
---
Posted by: Wild Thing at February 2, 2012 11:16 PM
---