« Mitt Romney's Search For Melissa ~ A Must Read If You Are A Voter | Main | Happy Birthday President Ronald Reagan ~ February 6th 1911 »
February 06, 2012
Retired Supreme Court Justice Sandra Day O'Connor Slam Dunks Newt Gingrich Which He Deserves!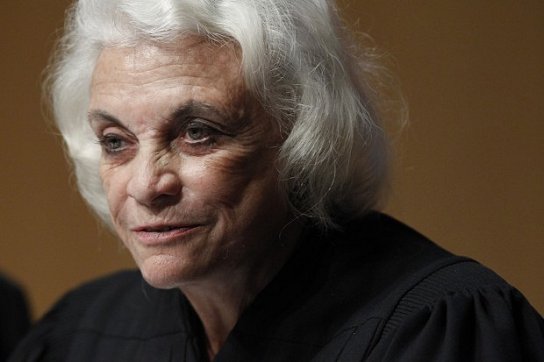 Retired Supreme Court Justice Sandra Day O'Connor attended the annual elite Alfalfa Club dinner in Washington last Saturday. Reporters weren't allowed into the event, but according to the Washington Post, she was overheard commenting on the two front-runners of the Republican presidential primary.
"One is a practicing polygamist, and he's not even the Mormon," she said.

STING. to Newt Gingrich
I'll remind you that Newt Gingrich has had three wives and been accused by one of wanting an open marriage. Mitt Romney, on the other hand, is a Mormon and has only had one wife whom he's still married to.
.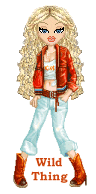 Wild Thing's comment.........
LOL clever commnet by her and right on target.....well Newt asked for it. He better not speak about character on the campaign traiil, not with his record.
Posted by Wild Thing at February 6, 2012 05:50 AM
---
Comments
I remember when in the early 90's family values was just about the biggest plank in the GOP. We were battling Bill Clinton and also abortion. Now family values is a term lost to history. Why? Look at too many of our conservative "standard bearers". Newt Gingrich - three marriages and an issue of infidelity, Rush Limbaugh - four marriages, Mark Davis(#1 conservative DFW area talk show host)- three marriages, the Illinois senator that obama beat to start his trip to the White House - sexual pervert, Sen Vitter of Louisiana - brothel customer. These are a few of the conservative examples that caused the GOP to drop any more mention of family values. I would also mention that all these guys are patriotic flag wavers. Yet all their days of serving America in uniform added together equal zero.
Whether we label it family values, character or morals too many of our conservative hierarchy don't have it.
I will also admit to the fact I don't like Rush Limbaugh. I listened to him a lot in the 90's. It was funny hearing him knock Liz Taylor and Larry King on their multiple failed marriages. Does he still do that? He chastised dopers. Does he still do that? He stated in 1995 that Bill Clinton would not win reelection. Clinton did. Limbaugh stated adamently that Hillary Clinton would not run for senator from New York. She did.
Most of my friends listen to Rush Limbaugh and crave whatever he says. Their adoration of Limbaugh makes me think of Jim and Tammy Baker or Jimmy Swaggert. I just quit listening to talk radio except on rare occasions.
End of my rant!
Posted by: TomR, armed in Texas at February 6, 2012 01:26 PM
---
Tom, well said!!!
Thanks for a GREAT rant!
As you know I do listen to Rush, not every day and sometimes weeks will go by without listening. It depends on what he is discussing and what I am doing.
One thing for sure no matter what talk show person it is, I have a thing where I only like what they say if they agree with how I think. LOL
Like right now Rush is doing a lot of defending Newt and I want no part of that. He is not endorsing Newt at all but all the same his defending him turns me off. I think Michael Reagan should be ashamed too and he did endorse Gingrich which shocked me. He and Perry were friends and then he turns around and endorses Newt. grrrrrrrr
Posted by: Wild Thing at February 7, 2012 03:26 AM
---