« Communist Dem Maxine Waters: John Boehner and Eric Cantor Are "Demons" | Main | OMG FBI Says It's "Open To The Idea" of Establishing a Committee With Muslim Groups To Review Material Used In Anti-Terror Training ~ Totally Stupid!! »
February 17, 2012
Rep. Allen West (R-FL) praises the Republican Party's proud and storied history in standing up for the rights of African Americans
Rep. Allen West (R-FL) praises the Republican Party's proud and storied history in standing up for the rights of African Americans.
"Government handouts are modern slavery."To Celebrate Black History Month, Congressman West took to the House Floor with a remarkable speech on the relationship between African-Americans and the Republican party.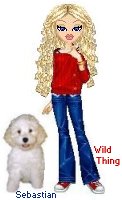 Wild Thing's comment.........
Allen West has really been making a difference since he was elected. That is what the left hates him so much and the same with Marco Rubio too.

God bless them both.

Posted by Wild Thing at February 17, 2012 02:50 AM
---
Comments
Rubio/West....The Dream Team. We can only imagine what leadership like this could do for America.
Posted by: BobF at February 17, 2012 09:36 AM
---
Or West/Palin, Perry/West, Bolton/West. I can think of a number of great possibilities. Won't happen though because the RNC will not let it happen. They are already out to destroy West via redistricting.
Posted by: TomR,armed in Texas at February 17, 2012 11:33 AM
---
Bob and Tom.....yess yess and yes on the suggestions. I also agree they are going after West big time, anytime we have a good person on our side the left does all they can to try and take that person down.
Posted by: Wild Thing at February 18, 2012 12:53 AM
---
I sure wish West would toss his hat in the ring. He'd work very hard to bring America back to the greatness she was once known for. Now, that's change I could believe in!
Posted by: Crankywhitewoman at February 20, 2012 04:47 PM
---