« Rep. Ann Marie Buerkle (R-NY) To Eric Holder: 'How Many More' Agents Have To Die 'For You To Take Responsibility?' | Main | 2012 Nevada Caucus Today »
February 03, 2012
Pelosi Vows to Stand With Obama Against Catholic Church & Religious Freedom
Pelosi Vows to Stand With Obama Against Catholic Church; Says Decision Forcing Catholics to Act Against Faith Was 'Very Courageous'

House Minority Leader Nancy Pelosi (D.-Calif.) vowed today that she will join with the Obama administration in standing up against the Catholic Church in defending a new regulation that will require Catholic individuals to buy, and Catholic institutions to provide, health insurance plans that cover sterilizations and artificial contraceptives, including those that induce abortions.
The Catholic church teaches that sterilization, artificial contraception and abortion are morally wrong and the Catholic bishops of the United States have argued that forcing a Catholic individual to purchase a health insurance plan that covers these things–or forcing a Catholic institution to provide such a plan–forces Catholics to act against their consciences and is a violation of the First Amendment right to free exercise of religion.
In letters being read from the pulpit in Catholic parishes across the nation, Catholic bishops are saying: "We cannot—we will not—comply with this unjust law."
QUESTION:
"The administration has issued a regulation that will require all healthcare plans to cover sterilization and all FDA approved contraceptives including those that induce abortions. This will force Catholic individuals and institutions to act against their consciences. All across the nation.."
PELOSI:
"Is this a speech or do we have a question disguised as speech?"
QUESTION:
We cannot and will not comply with this law.
Will you stand with your fellow Catholics in opposing this law?
PELOSI:
I'm going to stand with my fellow Catholics in supporting the administration on this. I think it was a very courageous decision that they made and I support it.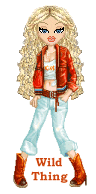 Wild Thing's comment......
We have truly evil people in power. We cannot let them get another 4 years, it will only get worse.
Notice how Pelosi changes the words the reporter asked her ....from opposing to supporting. What an outright lie!!!
Posted by Wild Thing at February 3, 2012 12:55 AM
---
Comments
Yup, and how many of these Catholic Bishops were touting the benefits of Obamacare? I guess they supported the legislation before they knew what was in it.
Posted by: BobF at February 3, 2012 07:19 AM
---
My very first thought also Bob. The Catholic Church hierarchy has long supported liberal causes and dem politicians.
That being said, Nancy Pelosi has no right calling herself Catholic. She is a "cafeteria" Catholic meaning she supports only what she wants to of the Church's teachings and policies. I dropped out of the Catholic Church decades ago because I did not agree with several of it's major policies. i do not claim to be a Catholic although I still admire many aspects of the Church. Nancy Pelosi is a heretic.
Posted by: TomR, armed in Texas at February 3, 2012 02:05 PM
---
Obomnutz has no respect for any religion other than izlum and thats nothing more than a child molesting, barnyard animal abusing cult. And all religious organizations need to get off their lazy asses and start practicing what they preach otherwise Adolf Jr.,will be controlling them from his pulpit at 4th Reich HQ.
Posted by: cuchieddie (enemy of the state) at February 3, 2012 07:21 PM
---